Lewis Watson
Lewis Watson Biography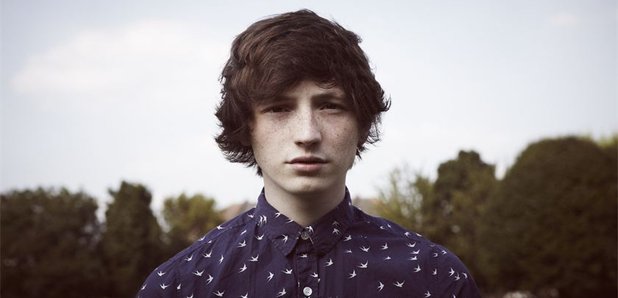 Oxford's singer-songwriter Lewis Watson made his mark after creating his own cottage-industry and gradually building his own fan-base.
Watson first started playing after receiving a guitar for his sixteenth birthday. "I've never had lessons," he admits.
"I just enjoyed playing guitar so much. I'd play for hours a night, and try out new things to make sure it didn't get stale."
In the summer of 2010, Lewis uploaded a cover of Bombay Bicycle Club's Swansea to YouTube and received enough positive feedback to create a succession of other home-filmed performances of songs by artists such as City and Colour, Ben Howard and Bon Iver.
His economically-produced debut EP It's Got Four Sad Songs On It BTW topped the iTunes singer-songwriter chart on the first day of release, outselling the likes of Adele, Madonna and Ed Sheeran.
Watson eventually inked a deal with Warner Bros. Records.
He's also announced a UK headlining tour for later this year.
Lewis Watson has told Radio X being under 21 on his American tour was problematic - and he once got stuck outside with a famous friend in a similar situation.
The young singer songwriter watches some fabulous magic from young Ben Hanlin. You will be AMAZED.
Lewis Watson shared with us tales of the road and details about his upcoming debut album.
The Bones singer has covered Everything Everything's The Peaks, with Kimberley Ann.
Sessions
One of the biggest stars of 2013, twenty-year-old Lewis Watson performed in front of a small group of fans in the Ford SYNC studio.
Love Lewis Watson? Click the like button to add them to Facebook
Now Playing
6:30am - 10am
Text 83936