Queens of the Stone Age
Queens Of The Stone Age Biography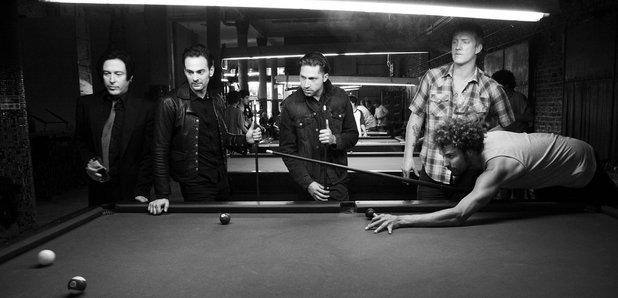 Queens Of The Stone Age are one of the most interesting bands of the past 15 years.
Formed by Josh Homme in 1996, the band's unique sound has defied categorisation, commanding a loyal fanbase and critical acclaim. 2013 saw the release of their sixth studio album '...Like Clockwork'.
Plus, the frontman reveals that "1920s jazz" is his main musical influence at the moment…
Josh Homme and co have confirmed details of their seventh album Villains, due this August and single The Way You Used To Do. PLUS: UK tour dates are on the way.
The Queens Of The Stone Age frontman tells Radio X about the struggle behind …Like Clockwork.
The Queens Of The Stone Age frontman tells Radio X that the UK is their second home…
It's January, so it's time to get organised for 2016. What you need is a mentor who can show you the way - like these bands.
The new millennium gave us the year of Since I Left You, Rated R, The Hour Of Bewilderbeast and Kid A.
Warning: Not Suitable For Work!
Nothing says summer more than the image of Josh Homme running around with a tail. And with a bunch of huge festival slots, it's pretty much a perfect sun drenched anthem.
Queens Of The Stone Age: Top Three Downloads

Love QOTSA? Click the like button to add them to Facebook
Now Playing
4am - 6:30am
Text 83936