Maximo Park
Maximo Park Biography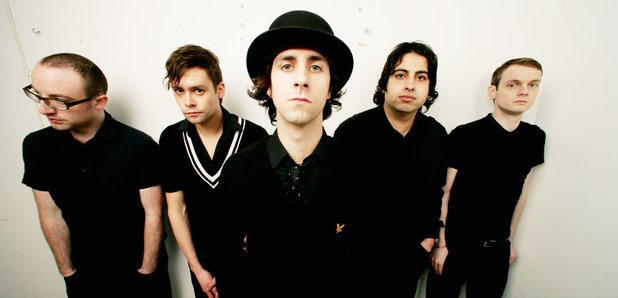 British alternative rockers Maximo Park fromed in 2000.
Signed to Warp Records, members Paul Smith, Duncan Lloyd, Archis Tiku, Lukas Wooler and Tom English have released four albums, 'A Certain Trigger' (nominated for a Mercury Prize), 'Our Earthly Pleasures', 'Quicken The Heart' and 'The National Health'.
All proceeds from the single will be donated to the Migrant Offshore Aid Station's search-and-rescue efforts.
Frontman Paul Smith told Radio X fans can expect some "groovier moments" and "more socially-minded lyrics" on the new record.
The singer reads the classic tale by the Brothers Grimm as a special festive treat from Radio X. Happy Christmas!
Frontman Paul Smith has told Radio X their festival appearances may depend on the success of new album Too Much Information.
With Valentine's Day here, let's grab a ton (in no particular order) of our favourite love lorn ditties that you can play to your sweetheart.
Red Hot Chili Peppers, Biffy Clyro and Foals are just some of the artists appearing across the Bank Holiday Weekend... Take a look at what went on.
Maximo Park: Top Three Downloads

Love Maximo Park? Click the like button to add them to Facebook
Now Playing
7pm - 10pm
Text 83936