Want to ask us something? Got something to get off your chest? Want to know how to find out more about the music we play?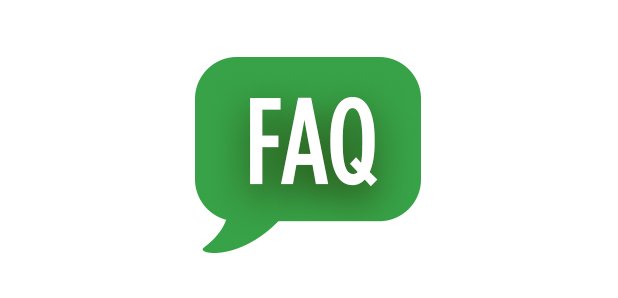 Hopefully we can answer plenty of your questions here, but there's also a form at the bottom to fill out, if you can't find the answer.
HOW CAN I LISTEN TO RADIO X?
First, check out our WAYS TO LISTEN page and see if that answers your question.



CAN I GET YOU ON FM IN MY AREA?
Radio X currently broadcasts on 104.9 FM in London and 97.7 FM in Manchester. Check whether you're able to receive Radio X on FM here.
WHEN ARE YOU COMING TO FM IN MY AREA?
There are currently no plans to broadcast on FM in any other areas.
WHY CAN'T I FIND RADIO X ON MY DIGITAL RADIO?
Radio X is available across the UK on Digital Radio - check www.getdigitalradio.com to see if you can receive the station in your area. You may need to rescan or autotune your digital radio to find Radio X - check your radio's manual for full details. If you're still having trouble tuning in, you may need to adjust your radio's antenna.
HOW CAN I LISTEN TO RADIO X IN MY CAR?
If you don't already have a digital radio installed, you can purchase a digital radio adaptor from most high street electronics stores or online. If your car digital radio allows you to search by frequency block, Radio X is available on block 11D in England, Wales and Northern Ireland and on 12A in Scotland.
CAN I LISTEN TO RADIO X WHEN I'M OUTSIDE THE UK?
Unfortunately, for rights reasons, Radio X is only available to listen to within the United Kingdom, sorry. You will need a valid UK postcode to access the player.



WHERE CAN I DOWNLOAD THE RADIO X APP?
Check out the Radio X apps page for full details.
IS THE RADIO X APP AVAILABLE ON OTHER DEVICES?
We currently only offer Radio X on IOS and Android. You can also listen via TuneIn and we will be releasing Radio X on other platforms soon.
CAN I STREAM RADIO X THROUGH OTHER PLATFORMS?
Check the WAYS TO LISTEN page for all the platforms Radio X is currently available on. If the platform you're looking for isn't listed, we're not currently supporting it, but will be expanding our coverage soon.

I'M HAVING PROBLEMS LISTENING TO THE APP?
We are currently receiving an unprecedented demand for Radio X at certain times, so please bear with us. Try closing and re-opening the app.
I MISSED A SHOW, HOW CAN I LISTEN BACK TO IT?
You can listen back to the last seven days of Radio X shows via our On Demand service.
You can use the online player at www.radiox.co.uk by clicking on LISTEN LIVE button on the homepage, then clicking the LISTEN AGAIN tab on the pop-up player. At the moment, we do not offer Listen Again on the mobile version of www.radiox.co.uk.


You can listen to previous shows via the app by heading to the main menu and selecting "Schedule and Listen Again". You can scroll back through previous days and select the show you want to hear. Please note this feature is not currently available on the Android app, but will be available soon.
CAN I FAST FORWARD LISTEN AGAIN ON THE RADIO X APP?
There are currently no forward or rewind controls on the app, but keep an eye out for updates as we are working on improvements all the time.
I'M HAVING PROBLEMS USING LISTEN AGAIN ON ONLINE / THE APP?
We are currently receiving an unprecedented demand for Radio X at certain times, so please bear with us. Try closing and re-opening the app / the online player again.
CAN I DOWNLOAD AN RADIO X SHOW?
Sorry, we don't at present offer downloads, only streams, due to copyright reasons. We do, however, offer podcasts of selected shows.


DO ANY OF YOUR SHOWS HAVE PODCASTS?
Yes, take a look at our podcasts page. Radio X podcasts are currently available via the iTunes store. If you have another device or computer, you can subscribe to the podcast by installing an RSS reader or podcast reader app. Once installed, either click the button on the podcast pages to fire up the podcast in your app, or right click and save the RSS address and add it to your RSS reader. Radio X podcasts will be available on more platforms soon, so keep checking back.



WHAT WAS THE NAME OF THE SONG YOU JUST PLAYED?
Check out the PLAYLIST page on the site. That will show you all the songs played in the show currently on air. You can also look back at the playlists of previous shows, going back two weeks.


I'D LIKE TO EMAIL A PRESENTER, HOW DO I DO THAT?
To contact your favourite presenter on Radio X go to RADIO section of the website. Each presenter has their own email form. Be nice to them, they're human and they're quite lovely people.


WILL YOU PLAY MY UNSIGNED BAND'S MUSIC ON YOUR STATION?
We don't, as a rule, play unsigned bands on Radio X during daytimes. But if your recording is exciting and fabulous enough, it may get a play on one of our specialist shows. Please see the CONTACT US page for ways of sending us your music; but also remember we can't respond to every unsolicited demo or CD sent in.


WHY WON'T YOU PLAY [INSERT NAME OF BAND] ON RADIO X?
Check out our ABOUT US page - it will explain more about the sort of music we play on Radio X and what our format is. The band you mention probably doesn't fit our format.


CAN I LIST MY GIG/DJ NIGHT/EVENT ON YOUR SITE?
No, sorry! At present, we don't carry detailed gig listings on Radio X.co.uk.

CAN I TEXT IN A COMMENT OR A REQUEST?
Our text number is 83936 (standard network charges apply).
CAN I TWEET YOU?
Our Twitter account is @Radio X Come and say hi!
ARE YOU ON FACEBOOK?
Our main network Facebook account is at www.facebook.com/radiox/ and the Breakfast Show is at www.facebook.com/RadioXBreakfast.

HOW CAN I ADVERTISE ON RADIO X OR RADIOX.CO.UK?
If you are interested in advertising our sales team will be happy to discuss your needs and offer you suggestions on how to get your message to the right people, at the right time, at the best price. See our CONTACT US page for more details.



WILL YOU SPONSOR OUR CHARITY EVENT?
Radio X are proud to be supporting Global's Make Some Noise , a national charity that helps disadvantaged children and young people in the UK.
WHERE CAN I APPLY FOR A JOB AT RADIO X?
If you would like to be considered for employment with Radio X, please check out the This Is Global site here for the latest jobs.

WHERE CAN I APPLY FOR WORK EXPERIENCE OR AN INTERNSHIP?
We offer both work experience and internships through the Global Academy. Opportunities are available in a number of areas including marketing, radio production, creative and interactive. To find out more and apply, visit the Global Academy.

WHERE DO I SEND MY PRESS OR MEDIA ENQUIRY?
For press and media enquiries about Radio X, including interviews with our presenters, you can contact John Chittenden on john.chittenden@thisisglobal.com

Please note, these contact details are for use by the press and media only - press releases, news stories or announcements should not be sent to the above.
WHERE CAN I SEND MY PROGRAMMING ENQUIRY?
If you would like to comment about the station and its output, please send a message to our programming team by filling in the form below or email contactus@radiox.co.uk.

WHERE CAN I SEND MY ENQUIRY ABOUT THE WEBSITE RADIOX.CO.UK?
If you have a comment or enquiry about our website, please send us a message by filling in the form below or email contactus@radiox.co.uk.


HELP! I WON A PRIZE ON RADIO X OR RADIOX.CO.UK BUT I HAVEN'T RECEIVED IT YET?
Please allow at least 28 days for prizes to be fulfilled. Contact us via the form below with your full details to make sure we have the correct contact information for you.


THIS PAGE DOESN'T ANSWER MY QUESTION - HOW CAN I GET IN TOUCH
If there's still a query that isn't answered by this page (although please double check, most of the commonly-answered questions are covered here), please get in touch using the form below (or if you're on mobile, email contactus@radiox.co.uk)