Nirvana
Nirvana Biography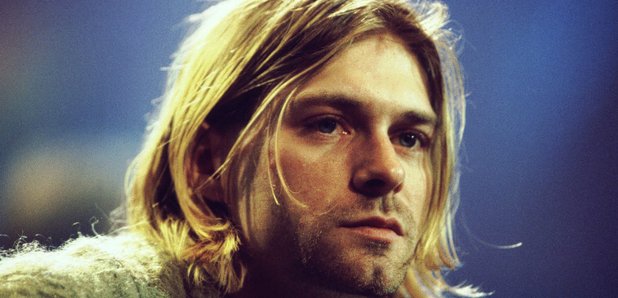 Nirvana were a band that quite literally defined a generation. Emerging from the wastelands of 1980s indie rock and the rapidly growing Seattle music scene, the trio could quite easily have been lost in the melee of hundreds of young rock bands if it were not for the songwriting genius of singer Kurt Cobain and the kinetic instrumental support from bassist Krist Novoselic and drummer Dave Grohl.
Their first single, Love Buzz, was released in 1988 to mass indifference (it was a cover), but once the band had signed to the influential Seattle Sub Pop label, their popularity increased. A much better single, Sliver, appeared, along with a noisy yet accomplished debut album, Bleach at the end of the 80s.
Nirvana made the jump to the Geffen label in 1990 and their popularity gained momentum. With major label backing and an increasing demand at live shows thanks to heavy touring, their second album Nevermind went stellar on its release in September 1991. Grunge was in and Nirvana's subsequent headline set at 1992's Reading festival was one of the decade's highlights.
The album spawned the monster hits Smells Like Teen Spirit, Come As You Are and Lithium, but the attention came at a price. Nirvana became MTV stars and the touring became relentless. Sessions for their third album took place with the legendary producer Steve Albini, but In Utero didn't appear until September 1993, two years after Nevermind. It was accompanied by press gossip that label and band had argued over the record's content.
The album was still a huge hit, however, with songs like Heart Shaped Box, All Apologies and Pennyroyal Tea hinting at a darker mood in Cobain's lyrics. The singer's personal problems, which included depression and heroin abuse came to a head in March 1994, when he was rushed to hospital in Rome, suffering from an overdose of rohypnol and alcohol.
The story reached its conclusion on April 8, 1994, when Cobain was found dead at his home in Seattle, with a self-inflicted shotgun wound to the head. Despite the tragic end, numerous re-releases, repackages and disagreements between the surviving members of the band and Cobain's widow Courtney Love, Nirvana's legacy lives on.
Today marks what would have been the late Nirvana frontman's 50th Birthday.
The Top 20 most-played songs by the grunge legends have been revealed… and it's obvious what's at the top. But you'll be surprised by the runner-up.
Nirvana's former PR man has admitted the frontman came close to overdosing in New York in July 1993...
Dave Grohl and Krist Novoselic talk to Radio X about Nirvana's seminal third album on the twentieth anniversary of its release.
A lot of people have complained about the "awful" artwork to the new Muse album, Drones. Is it really that bad? We've seen a lot worse...
On what would have been the Nirvana frontman's 50th birthday, here are the LPs that he rated, as revealed in his journals.
Nirvana: Top Three Downloads
Love Nirvana? Click the Like button to get updates in your news feed.
Now Playing
6:30am - 10am
Text 83936