Nirvana
About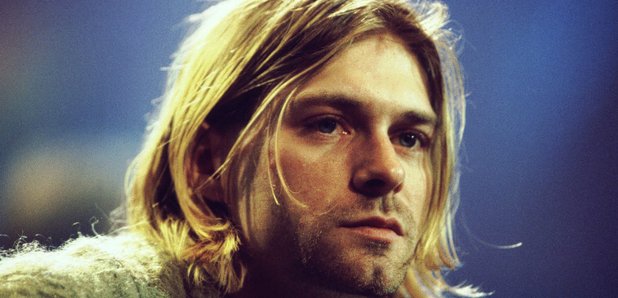 Nirvana were a band that quite literally defined a generation. Emerging from the wastelands of 1980s indie rock and the rapidly growing Seattle music scene, the trio could quite easily have been lost in the melee of hundreds of young rock bands if it were not for the songwriting genius of singer Kurt Cobain and the kinetic instrumental support from bassist Krist Novoselic and drummer Dave Grohl.
Their first single, Love Buzz, was released in 1988 to mass indifference (it was a cover), but once the band had signed to the influential Seattle Sub Pop label, their popularity increased. A much better single, Sliver, appeared, along with a noisy yet accomplished debut album, Bleach at the end of the 80s.
Nirvana made the jump to the Geffen label in 1990 and their popularity gained momentum. With major label backing and an increasing demand at live shows thanks to heavy touring, their second album Nevermind went stellar on its release in September 1991. Grunge was in and Nirvana's subsequent headline set at 1992's Reading festival was one of the decade's highlights.
The album spawned the monster hits Smells Like Teen Spirit, Come As You Are and Lithium, but the attention came at a price. Nirvana became MTV stars and the touring became relentless. Sessions for their third album took place with the legendary producer Steve Albini, but In Utero didn't appear until September 1993, two years after Nevermind. It was accompanied by press gossip that label and band had argued over the record's content.
The album was still a huge hit, however, with songs like Heart Shaped Box, All Apologies and Pennyroyal Tea hinting at a darker mood in Cobain's lyrics. The singer's personal problems, which included depression and heroin abuse came to a head in March 1994, when he was rushed to hospital in Rome, suffering from an overdose of rohypnol and alcohol.
The story reached its conclusion on April 8, 1994, when Cobain was found dead at his home in Seattle, with a self-inflicted shotgun wound to the head. Despite the tragic end, numerous re-releases, repackages and disagreements between the surviving members of the band and Cobain's widow Courtney Love, Nirvana's legacy lives on.
Tuesday, 22nd August 2017
And it's called In Bloom.
Wednesday, 16th August 2017
We remember 40 years since The King Of Rock 'N' Roll's passing with a weird and wonderful look at how he's still honoured today.
Friday, 28th July 2017
The Godfather of Shock Rock has revealed which track from the grunge band is "right up Alice Cooper's alley".
Tuesday, 16th May 2017
Celebrate the Nirvana bassist's 52nd birthday with this throwback clip from 1992.
Monday, 8th May 2017
The Hole frontwoman reveals which of her former husband's songs make her ultimate playlist.
Tuesday, 25th April 2017
On this day in 1994, Kurt Cobain got let in on the big secret. His lyrics defined a generation, but we ask: how well do you know them?
Friday, 14th April 2017
We celebrate and denigrates the filler tracks that clog up our favourite albums.
Wednesday, 5th April 2017
Today marks the 23rd anniversary of the Nirvana frontman's death.
Saturday, 1st April 2017
Seriously good.
Monday, 20th February 2017
Today marks what would have been the late Nirvana frontman's 50th Birthday.

The Top 20 most-played songs by the grunge legends have been revealed… and it's obvious what's at the top. But you'll be surprised by the runner-up.
Friday, 17th February 2017
10% of the profit from the late Nirvana frontman's Hagstrom Deluxe will go to charity.
Wednesday, 1st February 2017
Smells Like Teen Spirit has never sounded so awful.
Tuesday, 31st January 2017
The Italian band who covered Foo Fighters' Learn To Fly are back.
Sunday, 22nd January 2017
See Gary Barlow sing the lead vocals to Smells Like Teen Spirit at Earls Court.
Sunday, 15th January 2017
YouTube has unearthed a grunge love-in as the 90s legends bond over the classic pissed-up party game.
Friday, 16th December 2016
The punk legend thinks the band took inspiration from them for their Nevermind album title.
Sunday, 27th November 2016
Separate Big Dave from Kurt and Krist and what do you get? Drumming excellence, that's what.
Sunday, 20th November 2016
Nirvana made a commercial for their third album… and it's a bit odd. Take a look here.
Saturday, 29th October 2016
Frget all the would-be movie chillers. The place to head for genuine scares is the humble pop video. IF YOU DARE.
Tuesday, 25th October 2016
The Hole singer opened up about 90s rock rivalries and revealed why most grunge bands have written songs about her.
Tuesday, 11th October 2016
The Foos frontman first joined the grunge band in 1990, when he replaced their previous drummer.
Friday, 30th September 2016
Watch the video where Kurt advises young Craig not to smoke.
Monday, 26th September 2016
See a young Dave Grohl, Krist Novoselic and the late Kurt Cobain impart their words of wisdom to their fans.
Saturday, 24th September 2016
You've never heard the grunge classic sound like this before.
Friday, 23rd September 2016
25-year-old Spencer Elden was just a few months old when the iconic picture was taken.
Tuesday, 13th September 2016
The band's official Facebook page put out an incredibly sarcastic message in response.
Wednesday, 7th September 2016
Kurt Cobain and Courtney Love's daughter has given fans an insight into some of her favourite tracks.
Tuesday, 9th August 2016
Kurt Cobain's daughter proved she has her father's lungs with a musical debut on Instagram.
Sunday, 24th July 2016
And we can barely set up our printer!
Wednesday, 6th July 2016
The only child of the late Nirvana frontman is demanding her estranged husband returns it to her.
Wednesday, 16th March 2016
The singer donned a checked shirt and wore a Cobain t-shirt in the birthplace of grunge.
Monday, 29th February 2016
The original track featured as a B-side to Heart-Shaped Box.
Wednesday, 24th February 2016
The Foo Fighters frontman gave the video his seal of approval.
Monday, 15th February 2016
The Foo Fighters frontman called the reunion a "historic moment".
Thursday, 4th February 2016
The former drummer and Foos frontman admits that the band's fame came much too fast.
Wednesday, 13th January 2016
Peace Corps Volunteer Matt Westerberg used the classic Nirvana track to help them learn English.
Monday, 23rd November 2015
But Kurt Cobain's widow, Courtney Love, came to his defence.
Monday, 9th November 2015
John Lennon's guitar also sold for an eye-watering price.
Thursday, 29th October 2015
Foo Fighters dropped a countdown clock on their website today, but you'll have to wait till 24 November to find out what it's about... What could it be?
Friday, 23rd October 2015
The Italian city created a video with 1,000 musicians playing the hit Foos track.
Wednesday, 7th October 2015
The late Nirvana frontman's demo has resurfaced online
Tuesday, 25th August 2015
Love posted the pictures across her social media channels on the 23rd birthday of her daughter Frances.
Tuesday, 21st July 2015
A teenager has found a set of photos from the very first Nirvana show, all the way back in 1987.
Tuesday, 14th July 2015
13 years after it was originally released, the critically-acclaimed collection spanning the band's career will be released on vinyl for the first time.
Tuesday, 5th May 2015
The album will include covers and rarities.
Thursday, 9th April 2015
With a new documentary on Kurt about to be released, his daughter Frances Bean Cobain has given an interview in which she says she prefers Oasis and Mercury Rev to Nirvana.
Tuesday, 1st April 2014
Tom Morello from Rage Against the Machine will induct Kiss and Bruce Springsteen will induct The E Street Band.
Tuesday, 17th December 2013
The band have been confirmed as among next year's entries to the US Rock And Roll Hall Of Fame.
Wednesday, 16th October 2013
The likes of KISS, Deep Purple, NWA, Cat Stevens and The Zombies are also on the shortlist...
Love Nirvana? Click the Like button to get updates in your news feed.
Now Playing
7pm - 10pm
Text 83936