Arcade Fire
Arcade Fire Biography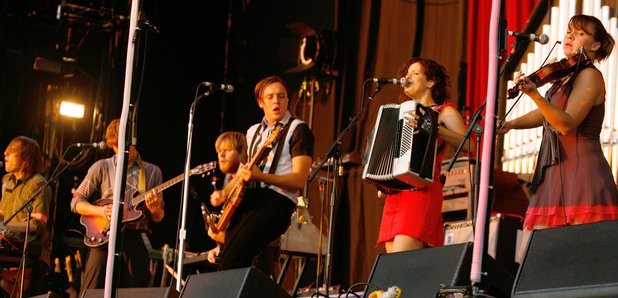 Canadian indie rockers Arcade Fire entered the public consciousness in 2004 with debut album Funeral.
Husband and wife Win Butler and Régine Chassagne are joined by Richard Parry on bass, William Butler on keys, Jeremy Gara on drums, Tim Kingsbury on guitar and Sarah Neufeld on violin. The result is a dramatic and large sound which has won critical acclaim and a loyal fanbase.
Their fourth studio album Reflektor was released in October 2013.
The Canadian collective have been added to the summer series of shows in July.
The track features soul singer and civil rights activist Mavis Staples.
Arcade Fire: Top Three Downloads

Love Arcade Fire? Click the like button to add them to Facebook
Now Playing
10pm - 2am
Text 83936