Mumford And Sons
Mumford And Sons Biography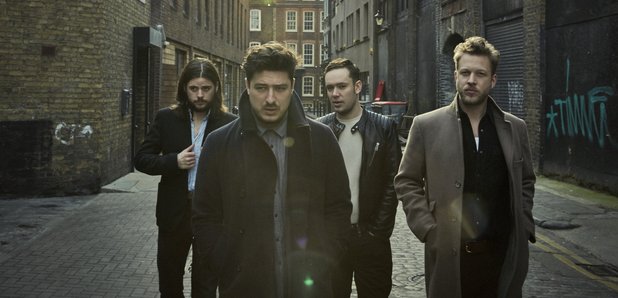 Mumford And Sons were the kings of the late-noughties nu-folk revival. Hailing from West London, the four-piece - consisting of Marcus Mumford, Ben Lovett, Winston Marshall, and Ted Dwane - proved that banjos and accordions could be as cool and celebrated as electric guitars.
With anthemic chorus and emotive, occasionally spiritual lyrics, Mumford And Sons' debut album, Sigh No More, topped charts all over the world on its release in 2009 and the band became a live favourite.
By the time their second album, Babel, arrived in 2012 the band's popularity had spread as far afield as New Zealand and they'd become a recognised name in the US, making them one of Britain's hottest musical exports.
The band's third album is titled Wilder Mind and arrives on 4 May 2015. It has been described by Marcus Mumford as "a development, not a departure".
The Mumford And Sons singer performed a moving version of Timshel.
The band's keyboardist and label co-founder will host a special edition of Communion Presents on Radio X this Sunday, 12 February at 11pm.
Marcus Mumford explains how having Dave Grohl and co perform at the Gentlemen Of The Road Stopover was "mind-blowing".
The band explain to Radio X Manchester's Tim Cocker why they've asked fans not to record them or take pictures with their phones during their gigs.
Look back at the year of The xx, La Roux, Humbug, It's Blitz and Empire Of The Sun.
With Valentine's Day here, let's grab a ton (in no particular order) of our favourite love lorn ditties that you can play to your sweetheart.
Mumford & Sons: Top Three Downloads

Love Mumford & Sons? Click the like button to add them to Facebook
Now Playing
10am - 1pm
Text 83936