Red Hot Chili Peppers
Red Hot Chili Peppers Biography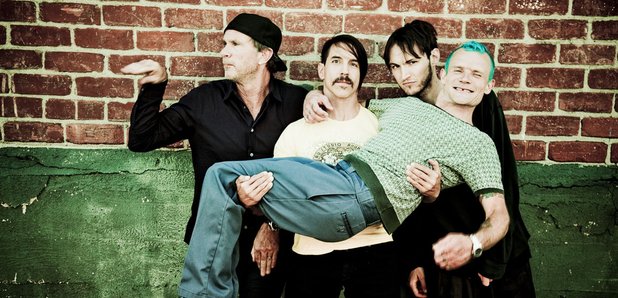 RHCP are one of the most influential and important rock bands of the past 30 years.
Formed in 1983, the band have produced such legendary albums as 1989s 'Mother's Milk', 1991's 'Blood Sugar Sex Magic', 1999's 'Californication', 2002's 'By The Way' and 2006's 'Stadium Arcadium', among others. Membership has changed throughout the years, and currently consists of charismatic frontman Anthony Kiedis, bassist Flea, guitarist (replacing John Frusciante) Josh Klinghoffer and drummer Chad Smith. Their hotly anticipated eleventh studio album looks set to be worked on in 2014.
The California funk rockers are the latest band to cover a song by the rock 'n' roll pioneer.
The Red Hot Chili Peppers bassist features in a new movie from Shaun Of The Dead's Edgar Wright.
The Red Hot Chili Peppers frontman told Radio X how he helped an infant breathe during the shooting of The Late Late Show segment.
The RHCP drummer has told Radio X about the progress of the band's frontman, who was hospitalised last week.
To mark Record Store Day 2017, here are 15 of our favourite four-siders.
A lot of people have complained about the "awful" artwork to the new Muse album, Drones. Is it really that bad? We've seen a lot worse...
Red Hot Chili Peppers: Top Three Downloads
Love the Red Hot Chili Peppers? Click the like button to add them to Facebook