Red Hot Chili Peppers
Red Hot Chili Peppers Biography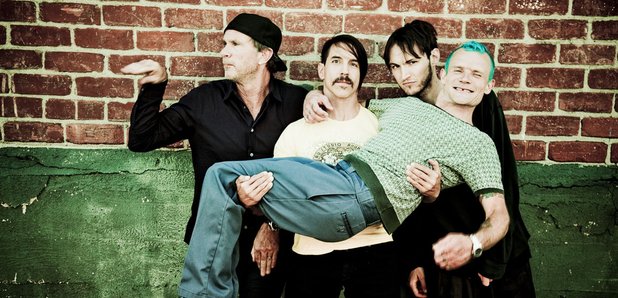 RHCP are one of the most influential and important rock bands of the past 30 years.
Formed in 1983, the band have produced such legendary albums as 1989s 'Mother's Milk', 1991's 'Blood Sugar Sex Magic', 1999's 'Californication', 2002's 'By The Way' and 2006's 'Stadium Arcadium', among others. Membership has changed throughout the years, and currently consists of charismatic frontman Anthony Kiedis, bassist Flea, guitarist (replacing John Frusciante) Josh Klinghoffer and drummer Chad Smith. Their hotly anticipated eleventh studio album looks set to be worked on in 2014.
The £2,000 instrument was on its way to The Prince's Trust, where it had been given for donation.
The Dark Necessities frontman has revealed he's torn a tendon on stage.
The Red Hot Chili Peppers frontman told Radio X how he helped an infant breathe during the shooting of The Late Late Show segment.
The RHCP drummer has told Radio X about the progress of the band's frontman, who was hospitalised last week.
It's the gloomiest day of the year, so get it out of your system by listening to 50 of the most miserable tunes recorded. Then you'll feel loads better!
The Chilis have hit the UK! This gallery proves what an iconic band they've been from day 1.
Red Hot Chili Peppers: Top Three Downloads
Love the Red Hot Chili Peppers? Click the like button to add them to Facebook
Now Playing
6:30am - 10am
Text 83936