The Rolling Stones
The Rolling Stones Biography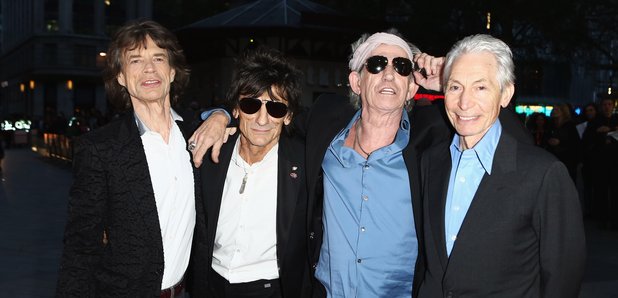 Legendary British rockers The Rolling Stones have gone down in history as one of the world's most successful and important rock bands, with a career spanning half a century.
By the mid sixties, The Rolling Stones ruled the world of rock music, along with the Beatles. Singer Mick Jagger's distinctive vocal and dancing style helped his rise to icon status. Guitarist Keith Richards infectious riff driven style is equelly iconic, producing such classics as 'Satisfaction'.
According to reports, the One Direction star hinted he may be set to depict the Paint It Black frontman.
The Rolling Stones guitarist explained why he deserved to be punched by the "granddaddy" of rock 'n' roll.
Keith Richards tells Radio X that the Stones are glad to be back in England for the summer...
Keith Richards tells Radio X they've considered revisiting their popular records.
Don't just wear it... share it. Radio X takes a look at the most memorable and coolest band t-shirts around.
With Valentine's Day here, let's grab a ton (in no particular order) of our favourite love lorn ditties that you can play to your sweetheart.
The Rolling Stones: Top Three Downloads
(I Can't Get No) Satisfaction
Love The Rolling Stones? Click the like button to add them to Facebook
Now Playing
4am - 6:30am
Text 83936