Pixies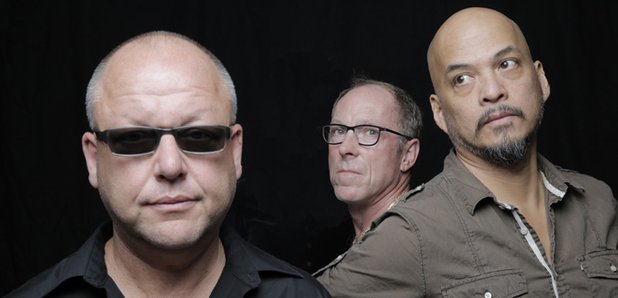 Boston's Pixies formed in 1986, going on to becoming one of the most influential bands of the past 30 years.
The band was based around the screeching voice and intriguing lyrics of Black Francis (real name Charles Thompson), guitarist Joey Santiago, drummer Dave Lovering and bassist Kim Deal.
After the 1987 mini-album Come On Pilgrim, their first full length outing was 1988's Surfer Rosa, which featured the tracks Where Is My Mind?, Gigantic and Bone Machine.
The band achieved their biggest success with the following year's Doolittle, that included the indie club classic Debaser, Here Comes Your Man and Monkey Gone To Heaven. Kurt Cobain cited Debaser as an influence on Smells Like Teen Spirit.
Two more albums - Bossanova (1990) and Trompe Le Monde (1991) followed, but internal tensions got the better of the band and they split in 1993, with Francis taking on the solo moniker of Frank Black.
Their 2004 reunion was a huge success, with the original line-up playing shows to packed houses around the world. In 2013 Kim Deal left the band, to be briefly replaced by Kim Shattuck, until a more permanent replacement was found in Paz Lenchantin.
2013 saw the release of track Bagboy the first new material since a one-off track in 2004, Bam Thwok. Three EPs followed and they were compiled into the 2014 album Indie Cindy.
Pixies: Top Three Downloads

Love the Pixies? Click the like button to add them to Facebook
Now Playing
7pm - 10pm
Text 83936