Vampire Weekend
Vampire Weekend Biography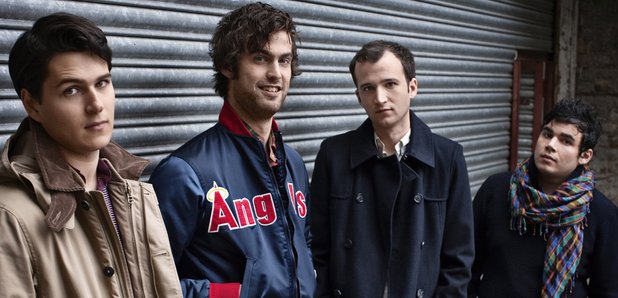 With infectious choruses, dancing lyrics and huge along-sing along hooks, Vampire Weekend's self titled debut album was an instant favourite in the indie clubs and on the rock stations.
Hailing from New York, the four-piece met at university. After a succession of side projects and collaborations (which saw lead singer Ezra Koenig touring African music with The Dirty Projectors) the lads finally formed Vampire Weekend.
Their debut, released in 2008, featured the enormous single A-Punk that would help define the band. Oxford Comma, Cape Cod Kwassa Kwassa & Mansard Roof were the releases that followed and, along with pirouetting live performances, Vampire Weekend began to take their music around the world.
Since then, they've released Contra (2010) and Modern Vampires Of The City (2013) honing their deft mix of indie rock and world music rhythms, while pushing the envelope sonically.
Arctic Monkeys, Jake Bugg and Foals are among the other winners at this year's Q Awards.
Chris Tomson has told Radio X he loves the challenge of a festival crowd filled with people who might not be their fans...
Talking to Radio X's John Kennedy, Chris Baio from the band has said it's Sushi that the lads binge on these days.
But, the band tell Radio X, they wanted to make sounds that had never been heard before...
Do you remember 2008? The year of Electric Feel, The Seldom Seen Kid and the return of The Verve.
Here it is... the greatest song of all time, as voted for by you!
Vampire Weekend: Top Three Downloads
Love Vampire Weekend? Click the Like button to get updates in your news feed.
Now Playing
8am - 11am
Text 83936