Joy Division
Joy Division Biography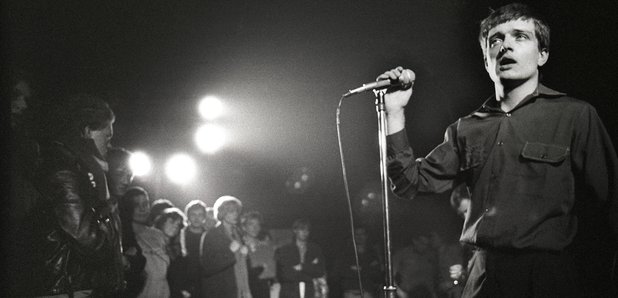 Formed in 1976 in Salford, members Ian Curtis, Bernard Sumner, Peter Hook and Stephen Morris went on to be pioneers of the post-punk movement at the end of the decade, commanding a loyal cult following ever since.
The legendary status of this Manchester group inspired director Grant Gee to direct the eponymous documentary in 2007.
The Killers frontman met his musical idol in very unusual circumstances…
The band performed a song from the classic album Unknown Pleasures for the first time since the death of Ian Curtis in 1980.
Mythology meets clubbing in the official clip to the Manchester legends' first single from their new album Music Complete. Have a peek.
Let's celebrate the greatest music city in the world with some of its finest music.
Throwing shapes, throwing tantrums, throwing TVs. Celebrate Jagger's birthday with our rundown of the best frontmen ever.
Love Joy Division? Click the like button to add them to Facebook
Now Playing
8am - 11am
Text 83936