Jake Bugg
Jake Bugg Biography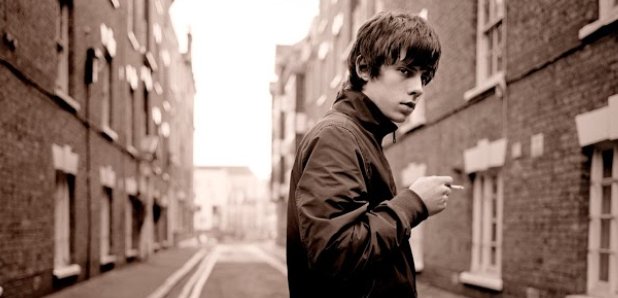 Nottingham's Jake Bugg began playing guitar age 12 and claims that his formative musical moment was hearing Don McLean's Vincent (Starry, Starry Night) on an episode of The Simpsons
After getting the chance to appear at Glastonbury 2011 aged 17 he was given a contract by Mercury Records.
He toured with Noel Gallagher in the summer of 2012 before releasing his debut album later that year, which got to number one in the UK album charts.
Bugg was one of five nominees for the 2013 Brit Award for "British Breakthrough Act".
He recorded his second album Shagri La in Malibu with Rick Rubin and Iain Archer, with Chad Smith from The Red Hot Chili Peppers working on the drums to some of his songs.
Shangri La is released November 18 2013.
The singer-songwriter told Peter Crouch that the football team will have his name on their shirt this season.
The singer-songwriter has lent his vocals to the rapper's new track, which is taken from his upcoming Youth LP.
Fraser Thomson was on hand at Balado this year to speak to the great and good: hear him chat to the likes of Kaiser Chiefs, Twin Atlantic and more...
Radio X Winter Wonderland headliner Jake Bugg talks to Radio X's Clint Boon about Biggie Smalls, the follow up to Shangri La and working with Rick Rubin.
It's January, so it's time to get organised for 2016. What you need is a mentor who can show you the way - like these bands.
Take a look at what went on down at Worthy Farm for Glastonbury 2013...
Love Jake Bugg? Click the like button to add them to Facebook