Muse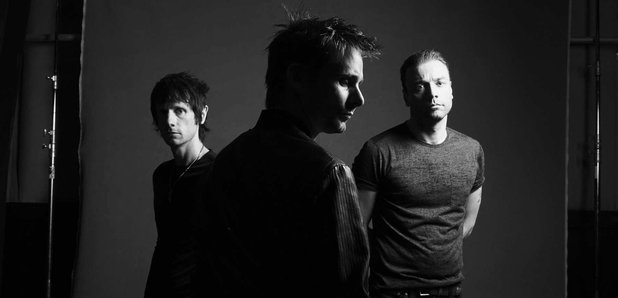 Before Muse, Devon wasn't particularly famous for its contribution to the music hall of fame. But when three school friends formed a band and released their debut album Showbiz just before the turn of the century, it would become home to one of the biggest trios in rock.
Taking their cue from the operatic rock of Queen, with the wall of guitar sound of Led Zeppelin, the band's blend of metal and pop has proved irresistable across the planet.
Since then, Muse have gone on to release a string of albums: Origin Of Symmetry (2001), Absolution (2003) , Black Holes And Revelations (2006), The Resistance (2009), The 2nd Law (2012) and Drones (2015), featuring a portfolio of crowd-pleasing tracks such as Time Is Running Out, Plug-In Baby, Hysteria, Supermassive Black Hole, New Born, Starlight and Knights Of Cydonia.
They were the first band to sell out the new Wembley Stadium in 2007, have sold over 15 million albums worldwide, and have ambitions to be the first band to play in space. By the way things are looking they're on course to do it, which isn't bad for three guys from Teignmouth.
Friday, 7th July 2017
Matt Bellamy and Dominic Howard shared their most catastrophic performances with Radio X's Gordon Smart.
Wednesday, 5th July 2017
Watch as Matt Bellamy discusses their 2001 anthem and shares details of their upcoming vinyl reissue package.
Monday, 3rd July 2017
The trio will warm up for their Reading And Leeds headline slot with a date at London's O2 Shepherd's Bush Empire…. And you can pick the setlist!
Friday, 9th June 2017
The Dig Down trio will broadcast their gig live from the Austin 360 Amphitheatre in Texas and will be asking viewers to help choose the setlist.

Muse's lyrics are challenging, but how do they match up to some of the 21st Century's most terrifying predictions?
Sunday, 21st May 2017
The clue's in the title!
Friday, 19th May 2017
Matt Bellamy and Dominic Howard told Radio X's Gordon Smart how US politics helped inspire their Dig Down single.
Thursday, 18th May 2017
Matt Bellamy has revealed the band's intriguing plans to Radio X…

The trio have released the first new material since their 2015 Drones LP.
Wednesday, 17th May 2017
The trio's new song will be unveiled this Thursday.
Thursday, 11th May 2017
The track will mark the band's first new material since their 2015 Drones album.
Monday, 8th May 2017
The band have shared a teaser of what looks like a brand new video…
Thursday, 6th April 2017
Frontman Matt Bellamy has shared an Instagram post of himself making new music.
Thursday, 1st December 2016
The Drones trio are the first headliner to be confirmed for the August Bank Holiday weekend festival.
Thursday, 10th November 2016
A reporter claimed earlier this week that the Drones singer voted to leave the EU.
Monday, 7th November 2016
The Drones singer has talked about his plans for their eighth studio album.
Friday, 28th October 2016
Watch them perform New Kind Of Kick here.
Thursday, 27th October 2016
Matt Bellamy has also added a picture of the band in fancy dress.
Wednesday, 20th July 2016
The trio have released a statement saying the concert is cancelled due to "capricious events" in the country.
Thursday, 12th May 2016
Their emotional flip-book animation depicts the horrors of war.
Monday, 18th April 2016
The Muse singer headed to the event with the support acts from his tour.
Tuesday, 9th February 2016
It's no secret that Budapest's Sziget Festival is one of the best in the world. But now they've got a huge line up to back up the claims.
Wednesday, 27th January 2016
And we're not talking about Muse's album either.
Monday, 4th January 2016
The first Briton to go to the International Space Station has shared some banter with the band on Twitter.
Thursday, 1st October 2015
Despite travelling the world on their Drones tour, Muse have managed to find time to start work on a new album....
Tuesday, 29th September 2015
The band will play further shows in London and Birmingham next Spring…
Wednesday, 17th June 2015
The band's seventh album is now at the top spot in the UK, the US, Japan and many more...
Thursday, 11th June 2015
Plus the Devon trio have revealed details about their upcoming live shows.
Wednesday, 10th June 2015
Hear Matt Bellamy and Dom Howard talk Radio X's John Kennedy through the record track by track.

The Muse frontman explains that the band's new album is all about someone "who loses faith in love and themselves".
Love Muse? Click the like button to add them to Facebook
Now Playing
10am - 1pm
Text 83936