Suede
Suede Biography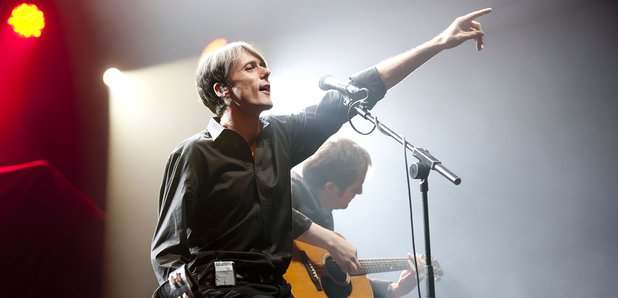 Suede formed in 1989, and by 1993 their eponymous debut album topped the UK Album Chart.
Follow up Dog Man Star is widely regarded as their best work. In October 2013 they came to the Radio X studios to perform, now available below.
The band's Night Thoughts album is set for release on 22 January.
"This is exactly the kind of album you're not supposed to make," the frontman tells Radio X...
Grace Jones, a bit of Prince, The Smiths and Sonic Youth? It's the third instalment in our Suede selection of tunes.
The second instalment of Brett Anderson and Mat Osman's special selection of songs for Radio X. Listen again here.
Love is in the air! So grab a ton (in no particular order) of our favourite love lorn ditties that you can play to your sweetheart. Or listen to as you drown your sorrows before heading off home alone.
It's one of the biggest events on the music industry calendar... but who has won the big prize over the years and what has become of them?
Sessions
Britpop trailblazers Suede performed an intimate set at the Radio X Studios in October 2013.
Love Suede? Click the like button to add them to Facebook