The Killers
The Killers Biography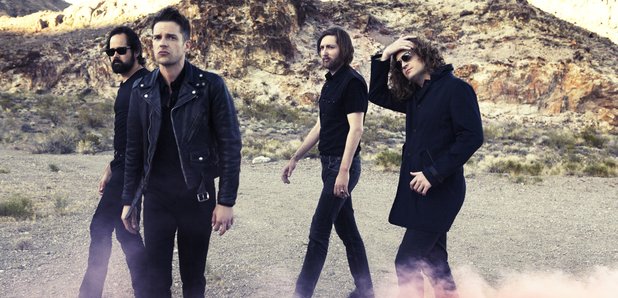 Vegas rockers The Killers formed in 2001, going on to become one of the biggest bands of the noughties.
Brandon Flowers on vocals, Dave Keuning on guitar, Mark Stoermer on bass and Ronnie Vannucci Jr. on drums produced such huge hits as 'Mr. Brightside' and 'Somebody Told Me'. 2013 will see the release of a greatest hits compilation 'Direct Hits', featuring two new tracks 'Shot At The Night' and 'Just Another Girl'.
Stop. Everything.
Celebrate the return of the indie bands with this a cover from the Las Vegas four-piece.
The Killers frontman is about to launch his second solo album The Desired Effect and spoke to Radio X's Danielle Perry about trying new songwriting methods and all-star collaborators.
Brandon Flowers and Ronnie Vannucci from The Killers talk Radio X's John Kennedy through their Best Of album Direct Hits track by track ahead of its release on Monday 11 November.
With Valentine's Day here, let's grab a ton (in no particular order) of our favourite love lorn ditties that you can play to your sweetheart.
It's the gloomiest day of the year, so get it out of your system by listening to 50 of the most miserable tunes recorded. Then you'll feel loads better!
The Killers: Top Three Downloads

Love The Killers? Click the like button to add them to Facebook
Now Playing
1pm - 4pm
Text 83936