Bloc Party
Bloc Party Biography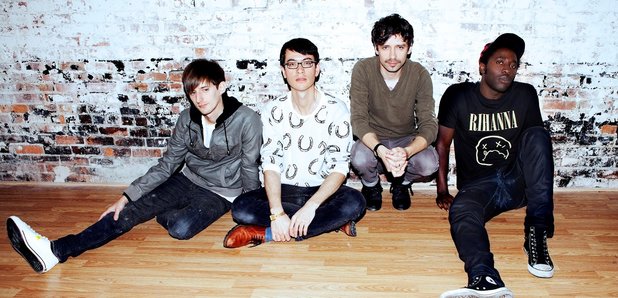 In 1999 frontman Kele Okereke and guitarist Russell Lissack formed a band that in 2003 would become Bloc Party.
Following the joining of drummer Matt Tong and bassist Gordon Moakes, 2005 saw the release of debut album Slient Alarm, which gained universal critical acclaim.
The Love Within singer talks masculinity and expecting his first child.
Due to popular demand, the Stunt Queen four-piece will also play the Camden venue on 11 February 2017.
Frontman Kele Okereke tells Radio X why he's looking forward to the band's Roundhouse gig.
Kele Okereke talks Bloc Party's The Love Within single, their new album and their comeback Glasgow gig.
With Valentine's Day here, let's grab a ton (in no particular order) of our favourite love lorn ditties that you can play to your sweetheart.
Which artists have come out of the block, all guns blazing? We pick half a ton of excellent debuts.
Love Bloc Party? Click the like button to add them to Facebook
Now Playing
10pm - 2am
Text 83936