The Smiths
The Smiths Biography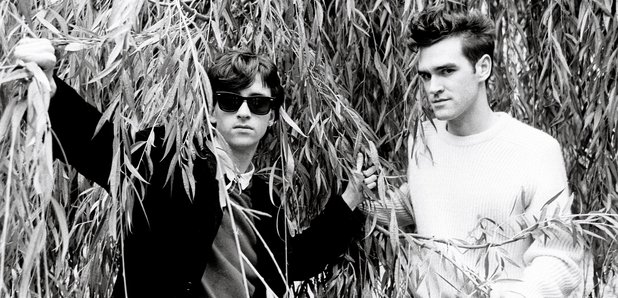 Manchester legends The Smiths formed in 1982. Over thirty years later their music remains as important and interesting as it was throughout the 80s.
Driven by Morrissey and guitarist Johnny Marr, they rejected the synthesised dance pop which was popular at the time. Morrissey's lyrics reflected the experiences of ordinary people in a poetic, engaging way, ensuring a fiercely loyal cult following.
According to reports, the Manchester band's iconic third album is set for a reissue this year.
The recent Record Store Day Smiths single had an anti-Trump message carved into the vinyl… but the band have done it before. Radio X investigates...
Great Moments In Rock 'N' Roll: Morrissey and Marr get grilled by THE KIDS. Much is revealed and there's the greatest mis-spelling of all time.
The former Manchester band are among 15 artists nominated for the honour.
Let's celebrate the greatest music city in the world with some of its finest music.
With the arrival of the Morrrisey's biopic England Is Mine, let's take a trip back through the Bard Of Stretford's songbook...
The Smiths: Top Three Downloads
Last Night I Dreamt That Somebody Loved Me

There Is A Light That Never Goes Out
Love The Smiths? Click the like button to add them to Facebook