Oasis
About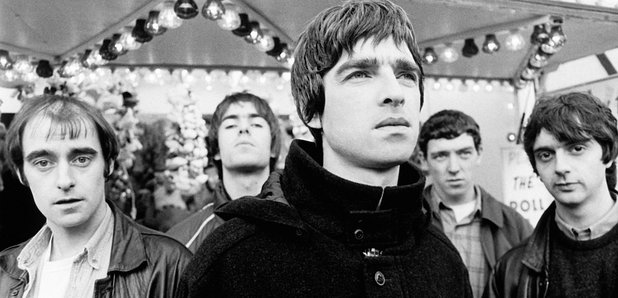 Arguably the definitive Britpop band, Oasis tapped into the classic rock sounds of The Beatles and The Rolling Stones and fused it with the contemporary guitar style of The Stones Roses. Fronted by the confident, swaggering Liam Gallagher and featuring songwriting from his older brother Noel, the band were, for a time, unstoppable.
Their debut album Definitely Maybe (which went to number 1 in the UK charts) featured anthems like Rock N Roll Star, Live Forever, and Supersonic, which connected instantly with the British public.
Oasis became the voice of lad culture and, by the time they released their second album (What's The Story) Morning Glory? in 1995, Oasis were one of the biggest bands in the world.
Their subsequent albums - Be Here Now (1997), Standing On The Shoulders Of Giants (2000), Heathen Chemistry (2002), Don't Believe The Truth (2005) and Dig Out Your Soul (2008) - all went straight to number 1 and this, combined with the Gallagher brothers' confrontational attitude, meant Oasis were never far from the spotlight.
Their relationship was a rocky one, which saw constant mud-slinging in public, and the band finally split for good in 2009. Liam went on to front the band Beady Eye, while his brother formed Noel Gallagher's High Flying Birds.
Classic tracks like Wonderwall, Slide Away, Morning Glory, Don't Look Back In Anger and The Importance Of Being Idle still feature heavily in their solo shows and have taken up residence on many all-time greatest playlists. Oasis truly fell into the same league as the bands they sought to replicate.
Noel was answering questions during a Reddit Ask Me Anything session.
Celebrate 20 years since their career-defining Knebworth gigs by answering the ultimate Oasis fan question.
Oasis: Top Three Downloads
Love Oasis? Click the like button to add them to Facebook
Now Playing
10pm - 2am
Text 83936