Kasabian
Kasabian Biography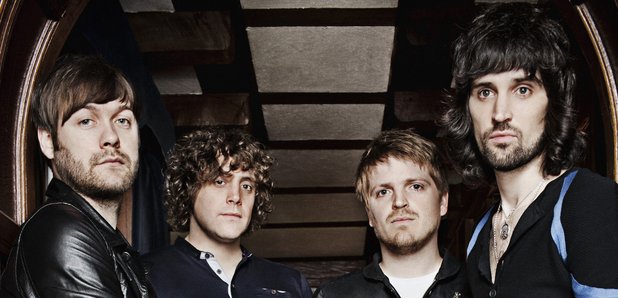 Combining the swagger of Oasis and the psychedelia of The Stone Roses, Kasabian were destined to be a success from the first time Sergio Pizzorno met Tom Meighan. Hailing from Leicester, Kasabian released their self- titled debut in 2004, which included anthems like Club Foot, L.S.F, Cut Off, and Processed Beats.
These songs, along with Serge's always intriguing guitar sound and Tom's undeniable charisma as a frontman, turned Kasabian into a must-see live act. As the years have gone by, the band have continued to release a string of quality albums that expanded on their sound: Empire, West Ryder Pauper Lunatic Asylum, Velociraptor!, each replete with huge sing- along tunes such as Fire, Empire, Rewired and Where Did All The Love Go? As musicians and performers they've grown and are now one of Britain's top stadium bands.
Radio X's Top 15 Best Kasabian Songs
To celebrate Kasabian's Reading & Leeds announcement, we've put together a list of Serge and Tom's top 15 greatest ever tracks. And believe us, it wasn't Eez-Eh!
And the boozer was called The Prince Of Wales!
Eagle-eyed fans have spotted a new Amazon page that could hint at the details of their sixth LP.
The Kasabian guitarist told Radio X's Gordon Smart the band have "a few little nice moves up (their) sleeves".
The Kasabian star says there was more chance of Dean Gaffney winning an Oscar than of Leicester winning the Premier League.
Don't just wear it... share it. Radio X takes a look at the most memorable and coolest band t-shirts around.
The twin festivals have seen the greatest, the wildest and the strangest acts over the years. Radio X takes a trip down memory lane. Remember these?
Kasabian: Top Three Downloads
Love Kasabian? Click the like button to add them to Facebook
Now Playing
6:30am - 10am
Text 83936