The 1975
The 1975 Biography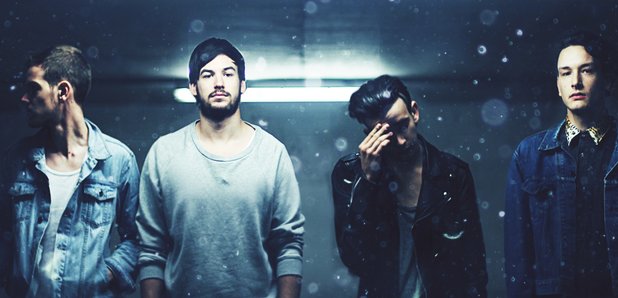 Hailing from Manchester, U.K., the 1975 met at school in 2002, although lead singer and guitarist Matt Healy was born in London and drummer George Daniel was born across the North Sea in Brussels.
The rest of the lineup was comprised of Adam Hann on guitar and bassist Ross MacDonald.
Early incarnations of the band began by covering punk songs at gigs arranged for underage youths.
In 2012, they released their first EP, Facedown, on U.K. indie label Dirty Hit, and soon after supported Little Comets on their nationwide tour.
Toward the end of 2012 they released a second EP, entitled Sex.
The following year, a third EP appeared, titled Music for Cars, and gave us U.K. Top 20 single Chocolate.
Their self-titled debut — recorded with producer Mike Crossey (Arctic Monkeys, Foals) — was released in 2013.
The Love Me outfit paid tribute to their hometown with the defiant minute at Parklife Festival.
The 1975 frontman, who hails from the area, gave a passionate speech about the atrocity while on stage in Detroit.
The 1975 frontman revealed plans for a new album and standalone single, while giving us his utopian vision for "Niceland".
The Manchester band go all out in a Rock 'N' Roll parody promo.
The band chat their new Love Me single, share their album title and discuss that social media blackout.
Dolly Parton is the Sunday afternoon retro pick, while Kasabian headline the main stage ten years after their first appearance at the festival.
Indie pop with swagger, fronted by the dynamic singer Matt Healy, The 1975 played in front of 30 fans in the Ford SYNC Studio
Love The 1975? Click the like button to add them to Facebook
Now Playing
10am - 1pm
Text 83936