Franz Ferdinand
Franz Ferdinand Biography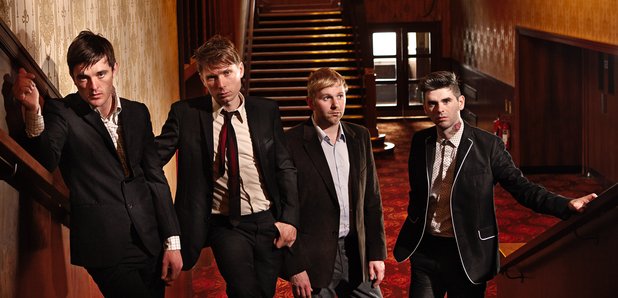 Scottish indie rockers Franz Ferdinand formed in 2002, with Alex Kapranos as lead vocalist / guitarist, Bob Hardy on bass, Nick McCarthy on guitar and Paul Thomson on drums.
Their second single 'Take Me Out' was a huge hit, as was their eponymous debut album. They won the 2004 Mercury Music Prize and two BRIT Awards. Second album 'You Could Have It So Much Better' reached the top of the UK Album Charts, and 2013 saw the release of their fourth studio album 'Right Thoughts, Right Words, Right Action'.
See Alex Kapranos's latest look and watch the band perform their Take Me Out anthem.
The band are going to be looking and sounding a bit different.
Fraser Thomson was on hand at Balado this year to speak to the great and good: hear him chat to the likes of Kaiser Chiefs, Twin Atlantic and more...
Alex Kapranos says the claims that the band almost split have been exaggerated.
Look back at the year of The xx, La Roux, Humbug, It's Blitz and Empire Of The Sun.
Which artists have come out of the block, all guns blazing? We pick half a ton of excellent debuts.
Franz Ferdinand: Top Three Downloads

Love Franz Ferdinand? Click the like button to add them to Facebook
Now Playing
7pm - 10pm
Text 83936