Stereophonics
Stereophonics Biography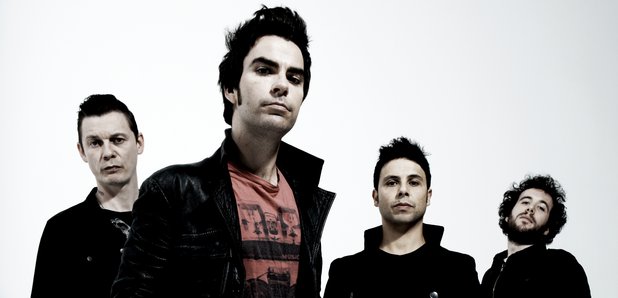 When Kelly Jones first started writing songs about his hometown of Cwmaman in Wales in the early 90s, he probably didn't think they'd end up being one of the biggest British bands of the next decade.
Debut album Word Gets Around (1997) was an instant success, with tracks like A Thousand Trees, Traffic, Local Boy In The Photograph and More Life In A Tramp's Vest that perfectly encapsulated the concerns of the post-Britpop generation. Originally the trio of Jones, Richard Jones on bass (no relation) and Stuart Cable on drums, the line-up only changed when Cable left the band in acrimonius circumstances in 2003.
Over the years that followed, Stereophonics proceeded to release a string of albums (Performance And Cocktails, Just Enough Education To Perform, You Gotta Go There To Come Back, Language, Sex, Violence, Other?, Pull The Pin, Keep Calm & Carry On, Graffiti On The Train), headline Glastonbury festival, pick up a few Grammys, tour all over the world and even play Cardiff Castle.
The Dakota singer gushed that recognition from "the Master" makes him "wanna write a new song".
The Nobel Laureate has revealed his penchant for Kelly Jones and the Welsh rockers.
We caught up with the legendary Stereophonics in Bristol on the Radio X Road Trip with Chris Moyles together with O2.
The Stereophonics frontman has admitted to Radio X that he is trying to guide his daughters' budding musical talent.
With Valentine's Day here, let's grab a ton (in no particular order) of our favourite love lorn ditties that you can play to your sweetheart.
Which artists have come out of the block, all guns blazing? We pick half a ton of excellent debuts.
Stereophonics: Top Three Downloads
Love Stereophonics? Click the Like button to get updates in your news feed.
Now Playing
1pm - 4pm
Text 83936