Arctic Monkeys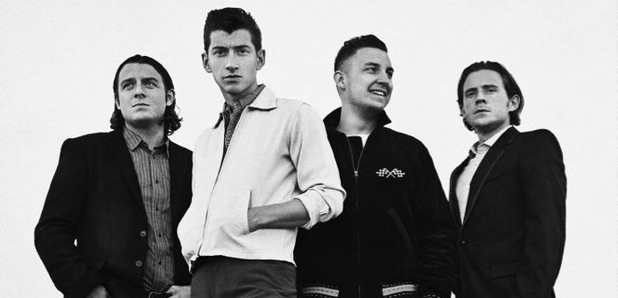 "Don't believe the hype" were the words that Alex Turner, Arctic Monkeys lead singer, mumbled into his microphone at the start of the I Bet You Look Good On The Dancefloor video. His plea wasn't unjustified because the band were stars before they'd even been signed.
The Sheffield four-piece are a band of the MySpace generation. Their tunes fused punk, funk and ska and, accompanied by Turner's observatory eye and acerbic wit, spread like wildfire throughout the worldwide web. By the time their debut album, Whatever People Say I Am, That's What I'm Not, was released in January 2006, it became the fastest selling debut album in UK chart history.
The album was loaded with a plethora of great tracks that were as popular on the radio and they were in the clubs. Songs like When The Sun Goes Down, The View From The Afternoon, Mardy Bum, and Fake Tales Of San Francisco went on to become the soundtrack to the Noughties.
From there, the only way was up. As the albums progressed through Favourite Worst Nightmare (2007), Humbug (2009) and Suck It And See (2011) the band's sound matured, thanks in part to production duties from Josh Homme of Queens Of The Stone Age.
Turner substituted the rattle of indie guitars and flippant, colloquial lyrics for full rock riffs and a deep, and often dark, subject matter. 2013's AM continued the grungier, rougher trend across tracks like One For The Road and Arabella.
Over the span of the band's life Turner has managed to keep the singles coming, from the jaunty Fluorescent Adolescent to the distortion driven R U Mine. And while hype can often be the very thing to destroy a band, for Arctic Monkeys it was the thing that defined them.
We've picked some of the greatest examples of Alex Turner's wordsmithery.
Arctic Monkeys: Top Three Downloads
Love Arctic Monkeys? Click the like button to add them to Facebook
Now Playing
10pm - 2am
Text 83936