Foals
Foals Biography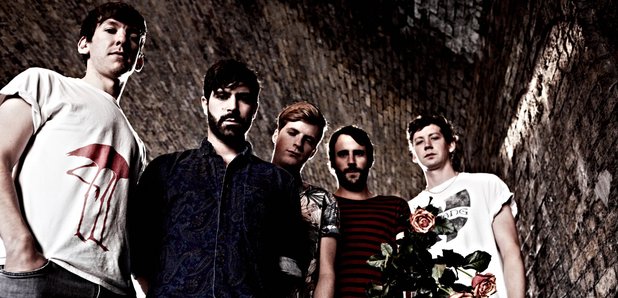 Pitched somewhere between math rock and Talking Heads, Foals emerged in 2007 with a handful of intelligent, scratchy indie tunes that would go on to fill sweaty rock clubs all over the country.
Debut album Antidotes was a success in the UK reaching Number 3 in the charts. It wasn't until the release of their second record Total Life Forever that Foals' songwriting skills became apparent.
With the wraithlike Spanish Sahara leading the album, tracks like Blue Blood, This Orient & Miami demonstrated the maturity that lead singer Yanis Philippakis could bring to the already complex melodies.
When the band released Holy Fire in 2013 they managed to crash the mainstream with the mosh-pit inducing Inhaler and funk feast My Number. Foals prove that integrity and intellect can be matched with both accessible yet challenging tunes.
Yannis Philippakis tells us that their Citadel show this weekend is one to watch…
The What Went Down outfit will make their UK festival exclusive at the Victoria Park event.
Frontman Yannis told Radio X about his cosmic plans at last night's NME Awards.
The Q Awards winners talk the Mercury Prize, reveal Noel Gallagher's a fan and explain why they're not the best act in the world.
Red Hot Chili Peppers, Biffy Clyro and Foals are just some of the artists appearing across the Bank Holiday Weekend... Take a look at what went on.
From Apple to XL, from Factory to Atlantic, we take a look at the record labels that have meant the most over the years...
Foals: Top Three Downloads
Love Foals? Click the Like button to get updates in your news feed.
Now Playing
10am - 1pm
Text 83936