Johnny Marr
About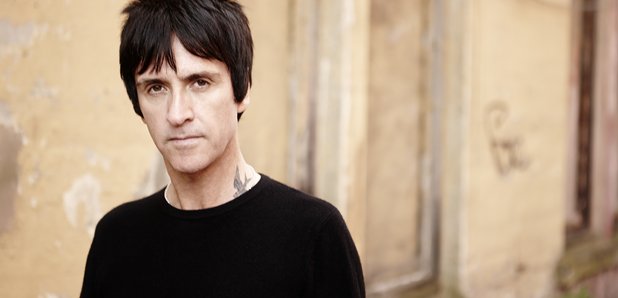 Johnny Marr - the most accomplished guitarist of his generation and one half of the peerless songwriting team in The Smiths. Following the band's split and the end of his collaboration with Morrissey, Marr played with New Order's Bernard Sumner in Electronic and has been a member of The The, Modest Mouse and The Cribs. His debut solo album, The Messenger, was released in 2013 to great acclaim.
John Maher was born in Ardwick, Manchester in 1963. Growing up in Wythenshawe, he formed his first band aged 13 and quickly became an ace on the guitar, renaming himself Johnny Marr to void any confusion with the Buzzcocks drummer. Following the split of his funk-pop outfit White Dice in the early 80s, Marr was introduced to singer Steven Morrissey and the pair started work on what was to become The Smiths.

Between 1982 and 1987, The Smiths produced four studio albums and a stack of excellent singles, garnering a reputation as one of the most influential and progressive bands of the decade. Their traditional take on guitar pop changed the face of independent music in the post-punk era and spawned countless imitators, but the band ended in 1987 when an exhausted Marr left the group.

While Morrissey went solo, Marr became a guitar-for-hire, performing with Bryan Ferry and The Pretenders, while becoming a semi-permanent member of bands like The The, The Cribs and the American act Modest Mouse. Following a 2003 LP under the name Johnny Marr And The Healers, the guitarist released his debut solo album proper, The Messenger, in 2013.

Before that, Marr's most consistent project was his collaboration with Bernard Sumner of Joy Division and New Order. Electronic released three albums in the 1990s and were considered an "indie supergroup".


Johnny Marr Top Three Downloads

Love Johnny Marr? Click the like button to add them to Facebook
Now Playing
8am - 11am
Text 83936