Radiohead
Radiohead Biography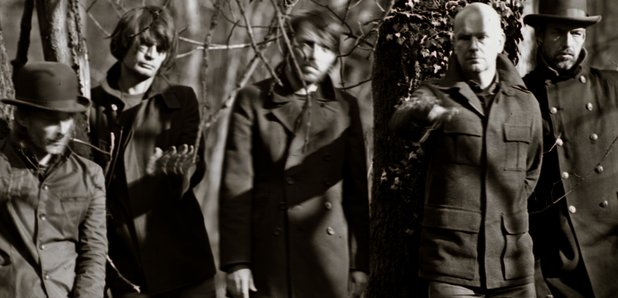 Radiohead are famous for their refusal to settle for one style. While they have the ability to produce guitar-driven mainstream hits, it's the ambitious, electronic forays into new and unknown territory that Radiohead are renowned for.
Coming from Oxfordshire, the band released their debut album Pablo Honey in 1993. The record, which was a fairly straightforward rock album, featured Creep – arguably the band's most famous song.
It wasn't until the release of The Bends that Radiohead's true songwriting abilities came to light, with increasingly mature tracks like Fake Plastic Trees, High & Dry, Just and My Iron Lung demonstrating that there was life beyond Britpop.
When they released OK Computer in 1997, the band were catapulted to worldwide success. The album, which often tops greatest albums of all time lists, displayed the progression and intelligence of their music.
And with that, the old Radiohead had gone. Kid A, their fourth album, was an electronic feast that destroyed all expectations. Radiohead continue to make exciting, genre challenging music and will go down in history as one of music's most important bands.
15 Facts About Thom Yorke
15 Big Questions About Thom Yorke... Answered!
Find out more about the man behind the Radiohead songs and albums...
Hatiohead, who've dubbed Trump as "the most powerful Twitter troll in the world," are the creative team behind the video.
Thom Yorke and co. went ahead with the concert in Tel Aviv, treating fans to a lengthy crowd-pleasing set.
Think you can tell a Thom Yorke lyric from the words of a depressing poet? Play our quiz and find out!
Thom Yorke and Jonny Greenwood correct claims Radiohead's album is complete.
Throwing shapes, throwing tantrums, throwing TVs. Celebrate Jagger's birthday with our rundown of the best frontmen ever.
Find out more about the man behind the Radiohead songs and albums...
Radiohead: Top Three Downloads
Love Radiohead? Click the Like button to get updates in your news feed.
Now Playing
12am - 4am
Text 83936