WATCH: Josh Homme's Angriest Onstage Moments
17 May 2017, 15:58 | Updated: 29 June 2018, 13:36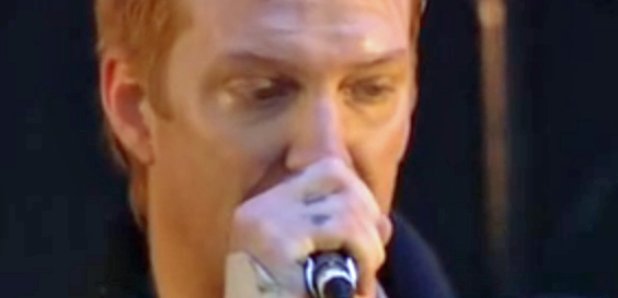 There is one rule in rock 'n' roll that you must always, always obey: NEVER throw anything at Josh Homme.
Here's what happens when you don't heed that advice. During Queens Of The Stone Age's set at the Norwegian Wood festival in Oslo in 2008, an enthusiastic punter threw something at the formidable frontman.
WARNING: VERY, VERY STRONG LANGUAGE!
Josh Homme stopped the gig and demanded VENGEANCE, unleashing a torrent of dubious words at the terrified kid, including some rather graphic descriptions of what he would do to the offender.
Lawyers breathed a sigh of relief when he didn't follow through on his promise, but the incident was rather perturbing and was later blamed on "a high fever".
But that wasn't the only time, Mr Homme "had a word" with an over-enthusiastic QOTSA fan... oh no. Take a look at our video for some of his most mind-boggling moments caught on camera.