Public File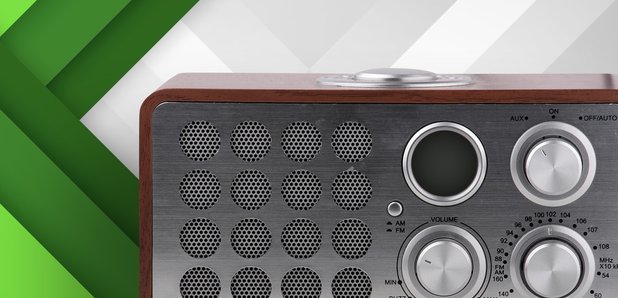 Each local commercial radio station in the UK has requirements in respect of its music and local content, such as news, speech levels etc. These requirements are set out in the station "Format", a document issued by Ofcom, the UK's radio regulator.
This Public File contains details of the elements that Ofcom regulate, such as music tracks, local news etc. It is intended to give you a better understanding of our output and what we are doing for our local community.
PLAYLIST
PROGRAMME SCHEDULE
PRE-RECORDED OUTPUT
Radio X's pre-recorded shows are:
The Chris Moyles Show, Saturdays 8am-11am
The Kickabout, Saturdays 11am-1pm
THE AMOUNT OF LOCAL PROGRAMMING PER DAY PRODUCED BY THE STATION
Radio X is not required to produce local programming.
OFCOM LOCALNESS GUIDELINES
Ofcom, the government regulator with responsibilities for local radio, has produced localness guidelines that this station adheres to. These guidelines can be read here: http://stakeholders.ofcom.org.uk/broadcasting/radio/localness/localness-guidelines
In addition, all local radio stations have written 'formats' that they must follow at all times. You can read ours here.
NEWS BULLETIN SCHEDULE


Radio X broadcasts national news bulletins hourly between 0600 and 1900 on weekdays and between 1000 and 1300 on weekends.
RECENT NEWS STORIES
You can read recent news stories on the website here.
THE RADIO X NEWS TEAM


Head of Global's Newsroom: Tim John
Telephone (Global Switchboard): 020 7766 6000
EVENTS / CHARITIES SUPPORT
Radio X supports Global's Make Some Noise, which is run by Global Charities, part of Global, the media and entertainment group, home of 8 of the best loved and biggest commercial radio stations.
The aim of Global's Make Some Noise is to help disadvantaged children and young people across the UK. These youngsters may be affected by illness, disability, bereavement or lack of opportunity.
Global's Make Some Noise raises money through a variety of means, including an annual appeal day, overseas trekking challenges, running events and other on-air fundraising initiatives.
Global's Make Some Noise is an appeal operated by Global Charities, a registered charity in England & Wales (1091657) & Scotland (SC041475), find out more about our work at makesomenoise.com or email contact@makesomenoise.com
COMMENT OR COMPLAIN ABOUT THE STATION
If you would like to comment or make a complaint about Radio X, please email customer.support@global.com, or call 0333 200 2000 (Monday to Friday 8am to 7pm) providing details of your comment or complaint, and our programming team will help with your enquiry.
For Radio X's full contact details, please see our Contact Us page
If you are unhappy with the response you receive, you can complain directly to the regulator, Ofcom https://www.ofcom.org.uk/tv-radio-and-on-demand/how-to-report-a-complaint.
CONTACT OFCOM


Ofcom can be contacted via post as follows:


Ofcom
Riverside House

2a Southwark Bridge Road
London
SE1 9HA


In addition, viewers can correspond with Ofcom via its website.
PREMIUM RATE SERVICES

Radio X may from time to time offer viewers the opportunity to enter competitions using Premium Rate Telephony Services.


If you think there is a problem with our Premium Rate Services or would like to make a complaint, please call our customer service line on: 0844 372 2300
 

Alternatively, you can write to us. Please send your query to:
Premium Rate Manager, Global Radio Limited, 30 Leicester Square, London, WC2H 7LA.
 

Global Radio, the parent company of Radio X is registered with the Premium Rate Services regulator, PhonepayPlus.
Our registration number is: ORG832-96388-41101