Queens Of The Stone Age tease new music as billboard spotted in London
9 May 2023, 16:37 | Updated: 9 May 2023, 16:54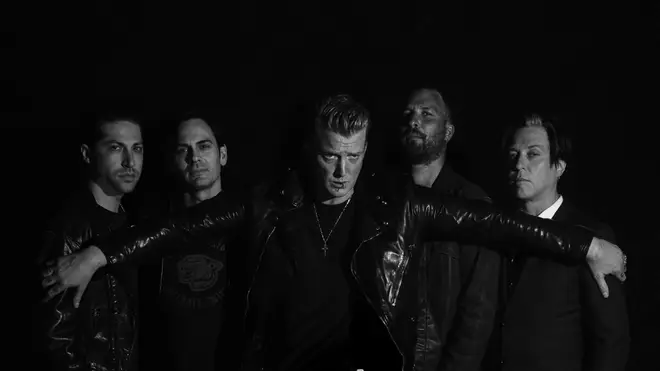 Josh Homme and co have shared what appears to be new track titled The World's Gonna End, as a new billboard poster has appeared in London.
Queens of the Stone Age have appeared to share a taste of new material.
Taking to Twitter on Tuesday (9th May), the rockers shared a 12-second video clip, with the caption: "The World's Gonna End".
In the powerful new visuals, frontman Josh Homme can be heard singing: "I don't care what the people know/The world's gonna end it a month or so".
READ MORE: Where did Queens Of The Stone Age get their name from?
If it is indeed a new offering from the band, it marks six long years since they've dropped a new album, with their last record Villains released in 2017.
The snippet comes alongside a cryptic new billboard poster, which appeared overnight in London's Broadway Market.
Emblazoned with a crest and the words Long Live The Queen(s), it's likely the cheeky advertisement was planned to coincide with the weekend celebrating the coronation of King Charles III.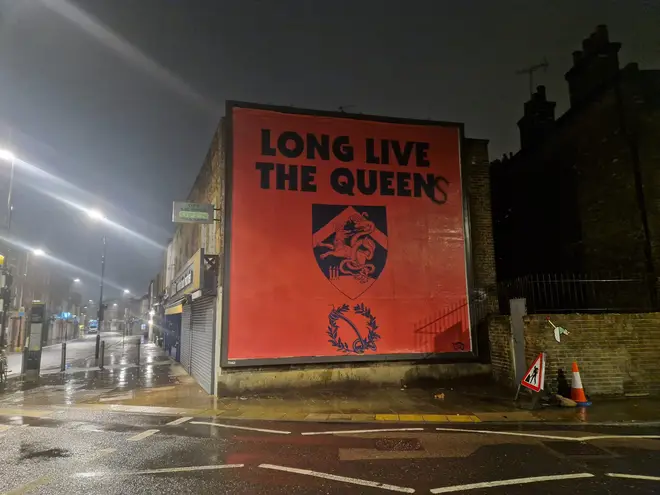 The poster could certainly mean a new record from the band, but could add fuel to the fire about another potential UK appearance from the band this year.
The Know One Knows rockers recently announced dates on this side of the pond, which will see them play Halifax's Piece Hall, Margate's Dreamland and Cardiff Castle on 20th, 22nd and 23rd June respectively, which has left fans to speculate if they will appear at Glastonbury.
The UK dates leave a convenient space for an appearance at Worthy Farm for the Somerset festival, which takes place rom 21st - 25th of June this year, before Homme and co head to their next gig in Denmark.
As reported by Somerset Live, The Guardian initially named QOTSA among 55 of the "first artists" confirmed for the festival. However, after the first Glasto line-up poster was released, the band were absent from the list of names and subsequently removed from the article.
The Make It Wit Chu rockers have previously played the festival in 2002 and 2011, with their first outing seeing them joined by Dave Grohl, who would go on to top the bill at the festival with Foo Fighters in 2017.
See Queens Of The Stone Age's 2023 UK dates:
20th June 2023 – Halifax, The Piece Hall
22nd June 2023 – Margate, Dreamland
23rd June 2023 - Cardiff, Cardiff Castle
READ MORE: Blur, Queens Of The Stone Age and more for Roskilde 2023