Josh Homme is "all clear" from cancer following huge losses and heartache
17 November 2023, 11:37 | Updated: 17 November 2023, 11:46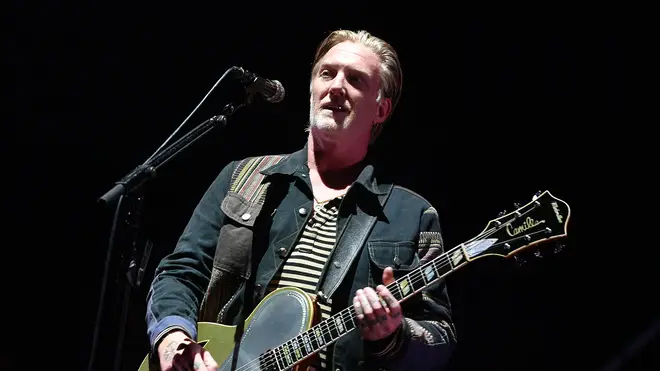 The Queens of the Stone Age frontman has given a health update and talked about life and loss in a recent interview.
Josh Homme has been given the "all clear" from cancer.
The Queens of the Stone Age rocker has spoke to ITV News about his struggles in the past 18 months and said he now feels "the best (he's) felt all year".
Asked by the news programme where he was at with his cancer treatment, he responded: "I'm good. I'm all clear."
He went on: "It's OK to be broad and say 'Dark times come', but I guess more than ever I'm just trying to look for the light, you know?"
Queens of the Stone Age frontman, Josh Homme, discusses his cancer recovery and new album | ITV News
Homme also touched upon the fact that he's suffered huge losses in the past two years, stating that nine people close to him had passed away in the last year or so - Taylor Hawkins and former QOTSA member Mark Lanegan to mention a few.
He added: "You know, I had a little heartache and I had a little of this and a little of that, but i'be never learned so much so quickly, so I'm sort of thankful for it all at the end, because I feel closer to the things that I truly love."
QOTSA are on the UK and Ireland leg of their The End Is Nero Tour, where they are supporting the release of their eighth studio album In Times New Roman...
Wednesday (15th Novemeber) saw the band play an electrifying set at The O2, London, where they played tracks from across their almost three decade career.
Homme paid tribute to Lanegan on the night, who sadly passed away in 2022, during the band's God Is in the Radio track and the ended their set with a thunderous rendition of A Song For The Dead.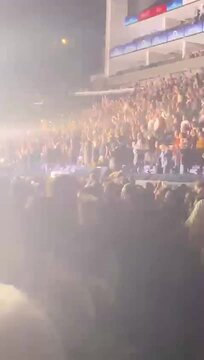 Queens of the Stone Age - A Song For The Dead
Queens of The Stone Age - Little Sister at The O2, London