Where did Queens Of The Stone Age get their name from?
17 May 2021, 14:37 | Updated: 30 July 2021, 08:32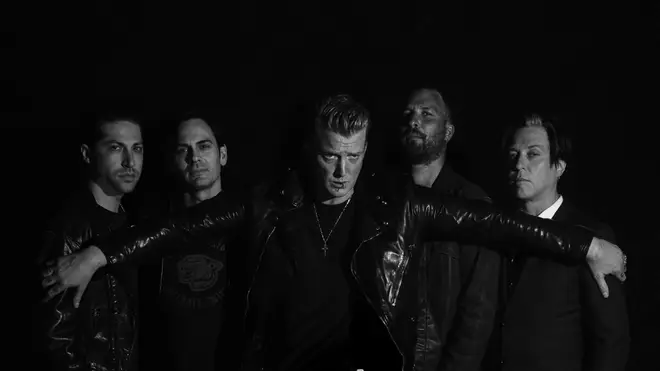 We look into how Josh Homme reinvented rock for the new millennium and the story behind QOTSA's bandname.
On 6 June 2000, record buyers were confronted with one of the most brutal opening tracks in a long while: "Nicotine, valium, vicadin, marijuana, ecstasy, and alcohol"
Repeated over and over, the mantra was propelled by a pounding hard rock rhythm. Rated R was the second outing from Josh Homme's latest project, but he'd had a long career in stoner rock. Queens Of The Stone Age were to spell the death of that genre and usher in the new Millennium in style.
But how did the band come up with their name? Was it a case of No One Knows or more Go With The Flow? Find out here...
Queens Of The Stone Age - The Lost Art Of Keeping A Secret (Official Music Video)
WATCH - Josh Homme: I've Peed On Dave Grohl And He's Peed On Me
Before Queens of the Stone Age, Josh Homme was in a band called Kyuss - who broke up in 1995.
The rocker joined Screaming Trees as a touring guitarist, before then forming a new band called Gamma Ray, with which he released their Gamma Ray EP.
However, threatened by a lawsuit from a German power metal band with the same name, Homme was forced to come up with a new moniker for the band.
It was then that the band called upon a nickname which was first given to Kyuss by their producer Chris Goss.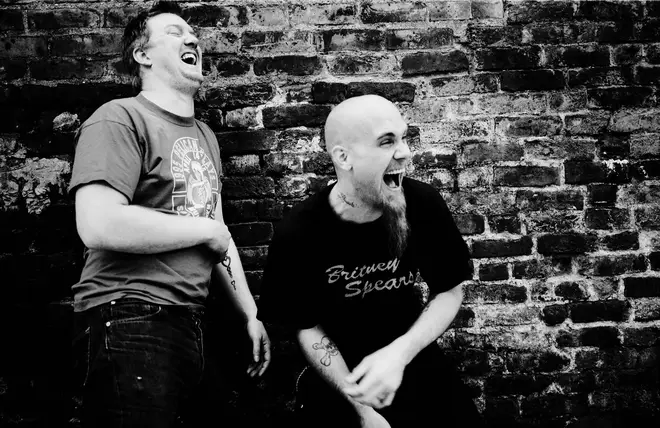 Speaking at Ozzfest 2000, the now former QOTSA rocker Nick Oliveri recalled: When we were making a record in 1992, under the band Kyuss, our producer Chris Goss, he would joke and say, 'You guys are like the Queens of the Stone Age.'
"The band was originally called Gamma Ray, but we got threatened with a lawsuit because someone else had it. So we were Queens of the Stone Age."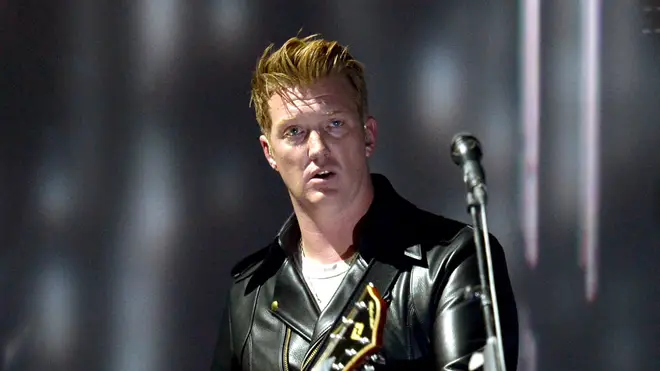 Asked why they were called Queens and not Kings, Homme revealed: "Kings would be too macho. The Kings of the Stone Age wear armour and have axes and wrestle.
"The Queens of the Stone Age hang out with the Kings of the Stone Age's girlfriends, when they wrestle."
He added: "Rock should be heavy enough for the boys and sweet enough for the girls. That way, everyone is happy and it's more of a party. Kings of the Stone Age, is too lopsided."
VIDEO: When Josh Homme joined the mosh pit at Brody Dalle's Distillers gig...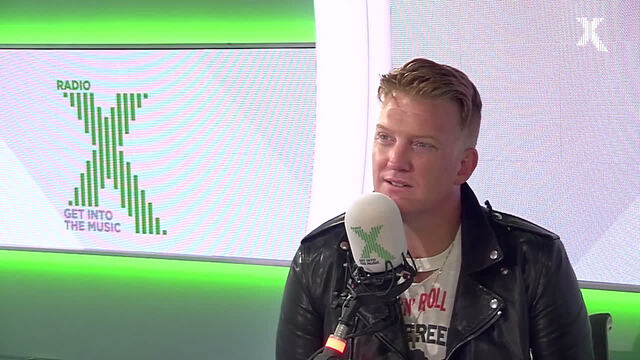 Josh Homme has the funniest story about Dave Grohl...