Queens of the Stone Age bring searingly seductive rock anthems to The O2, London
16 November 2023, 13:33 | Updated: 16 November 2023, 14:21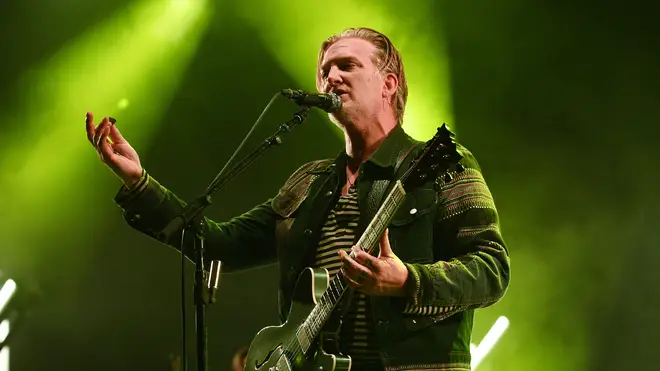 Josh Homme and co played their London date at The O2 Arena. Find out what went down and what was on the setlist.
Queens of The Stone Age delivered an epic headline show at The O2, London last night (15th Novmeber) as part of their The End Is Nero tour.
Taking to the stage a little after 9pm, Josh Homme and co rather fittingly kicked-off proceedings with Regular John - the album opener from their 1998 eponymous debut, before launching into a raucous rendition of their No One Knows anthem.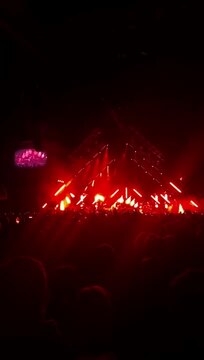 Queens of the Stone Age - No One Knows at The O2, London
The band went on to play a blistering set from across their discography, masterfully weaving between tracks from their eight studio albums, including their latest release In Times New Roman..., from which they played the likes of Carnavoyeur and Paper Machete.
Homme was the perfect frontman; equal parts grateful, gushing and unimaginably cool.
Beguiling the audience with his swagger, impressive vocal range and Elvis-like hip swaying, the rocker bridged the gap between himself and the crowd by diving into the audience during another Times New Roman... track Straight Jacket Fitting, which he finished while on his back, riding the wave of the crowd.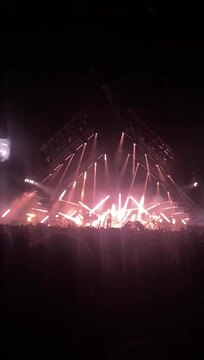 QOTSA - The Lost Art of Keeping a Secret
For all their rock credentials, QOTSA have plenty of soul and sway in their set and melodically pleasing moments came in the form of Era Vulgaris favourite Make It Wit Chu, which had an extended break to allow an inevitable fan singalong, and the infectious Villains-era ditty The Way You Used To Do, which fans were encouraged to dance along to.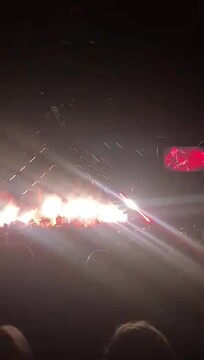 Queens of the Stone Age - Go With The Flow
More crowd pleasing moments came in the form of Rated R banger The Lost Art of Keeping A Secret as well as the imitable Lullabies to Paralyze standout Little Sister, which concluded the main portion of QOTSA's set.
Queens of The Stone Age - Little Sister at The O2, London
Returning for an encore, the band played God Is in the Radio, which they dedicated to former QOTSA member and Screaming Trees legend Mark Lanegan, who sadly passed away in 2022.
The electrifying night ended perhaps as it should; very loudly. A duo of Songs For The Deaf anthems closed the band's deftly-paced and confident set, with Go With The Flow only surpassed by a thunderous performance of A Song For The Dead, which prompted mini mosh-pits around the arena.
Queens of the Stone Age's setlist at The O2, London on 15th November 2023:
1. Regular John
2. No One Knows
3. Smooth Sailing
4. My God Is the Sun
5. Emotion Sickness
6. If I Had a Tail
7. Carnavoyeur
8. The Way You Used to Do
9. Better Living Through Chemistry
10. The Lost Art of Keeping a Secret
11. Paper Machete
12. Domesticated Animals
13. I Sat by the Ocean
14. Straight Jacket Fitting (Josh stage dives)
15. Make It Wit Chu
16. Little Sister
Encore:
17. God Is in the Radio (dedicated to Mark Lanegan)
18. Go With the Flow (with melodic intro by Troy)
19. A Song for the Dead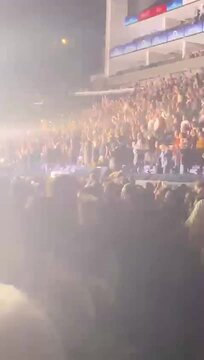 Queens of the Stone Age - A Song For The Dead