Why You Need To Let Go Of The Old Arctic Monkeys...
10 May 2018, 18:28 | Updated: 11 May 2018, 17:59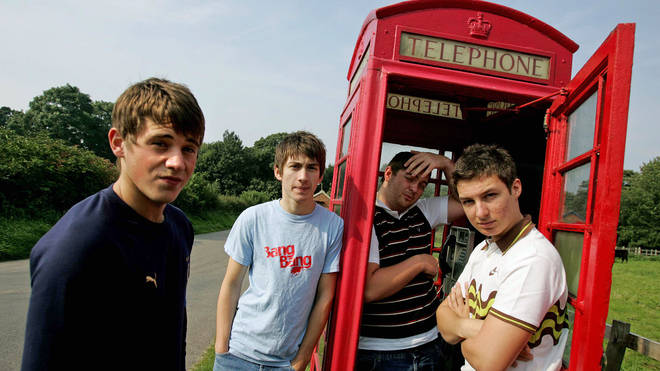 As the reviews roll in for Alex Turner and co's sixth studio album, Radio X tell you why it's time to say goodbye to their classic sound.
This week saw Arctic Monkeys release Tranquility Base Hotel & Casino, their sixth album and the follow-up to 2013's AM.
While many critics have called it a brave and daring leap forward for the band, some of their fanbase will were left bitterly disappointed as the Sheffield outfit moved further and further away from their original sound.
If you fall into this category, then we've got some bad news for you: the Arctic Monkeys of yesteryear are long gone and are never coming back.
They are probably never going to make an album like their debut again. In fact, they'll probably never make another album like AM if they can help it.
Luckily, we've also got some great news. If you're desperately trying to reconcile how the band once were with how they are today, we have the perfect solution: Don't.
Don't bother yearning for the noughties band, because they don't exist any more.
Instead, why not just bid them adieu and wish them all the best? It will be easier for you in the long run...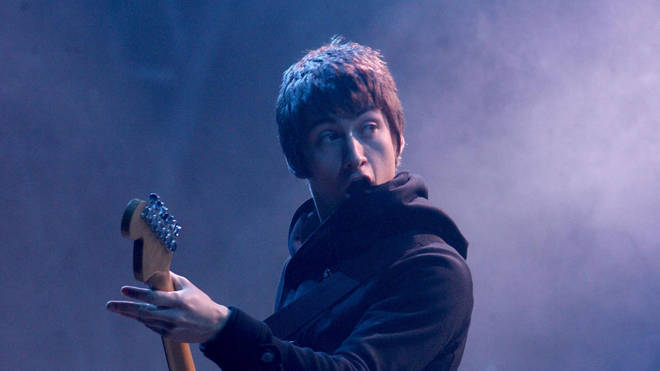 But how do you let go of your feelings of anger, resentment and betrayal?
First of all, let's use some good old fashion common sense. When Arctic Monkeys first formed in 2002, their quick-witted frontman would have only been around 16 years old.
Now, we're not sure about you, but we were pretty bloody useless at 16 and had little to no life experience at all.
When the band released their debut album, Whatever People Say I Am, That's What I'm Not in 2006, Alex Turner would have just turned 20.
OK, so our early 20s were absolutely class. Most of us had less stress, less money worries, more time on our hands and a lot less responsibility, but can you really ever imagine going back? Or can you imagine anyone telling you that you had to stay exactly the same as you were back then?
It's hard for most people to imagine looking the same, acting the same, dressing the same or even talking the same as they did over 10 years ago, so why do we expect it from our bands?
Plus, throw in a few life-changing experiences such as travelling the world, playing its biggest venues, working with some of the biggest musicians on the planet and having kids (all of the band but Alex Turner have become fathers), is it any wonder that they've changed?
If we assume that no one really expects the band to be talking about pulling and nights out in Sheffield, then let's tackle the music instead of its lyrical content.
What if you coped with the albums that followed after their debut, but you think it's all gone a little bit too far now? Well, to be honest you've got a fair point.
Tranquility Base Hotel & Casino is a far cry from Favourite Worst Nightmare (2007), Humbug (2009) or even AM (2013).
If you've given it a good old go and you're still not keen, that's fair enough... but have you considered the idea that their best work is yet to come?
After all, if Radiohead would have stuck to their winning formula after The Bends in 1995, they probably would have ended up being just another post-Britpop, indie band. And even when we thought they'd peaked with the acclaimed OK Computer in 1997, they completely shocked us with Kid A (2000).
Love them or loathe them, their ability to change things up have given them a longevity they may have never experienced if they didn't filp the proverbial script with their loyal fans.
If The Beatles started as they meant to go on, they probably would have just stayed as a regional beat group, playing old-school R&B toe-tappers in and around Europe.
Instead, they diversified, changed up their sound, experimented with new recording techniques and transformed the world when it came to music, fashion and even politics.
By 1965, Bob Dylan was hailed as the "spokesman of a generation" and deemed one of the leading voices of the American folk revival. But when Robert Zimmerman went electric, there was a mighty uproar from the fans and the critics alike.
Despite the backlash at the time, plugging-in paid off for the Nobel Prize For Literature-winning singer-songwriter, who continues to be a legendary icon.
We think that's what you call having the last laugh...
If you need any more obvious examples, than look no further than David Bowie, who is famous for changing his sound and image countless times.
If we'd made the late icon stay the same after even his third or fourth album, we would never have had The Rise and Fall of Ziggy Stardust and the Spiders from Mars or his Berlin trilogy.
A world without Bowie changing would literally be a world without Changes... or Heroes... or Life On Mars?
And without his lesser-known Lodger album, how could we have ever got to the genius that was his Blackstar swan song?
When it comes to making the six album mark, these guys are also in good company.
The sixth outing has spawned the likes of Bob Dylan's Highway 61 Revisited, Bowie's Aladdin Sane, Biffy Clyro's Opposites and The Beatles' Rubber Soul to name but a few...
Acts who last longer than six albums are pretty much just getting into their stride, so if you aren't keen on this iteration of the Arctic Monkeys, there's a good chance you will probably like something else they do later down the line... That's if their frontman is telling the truth about not wanting to go solo...
Sticking to a formula has its merits, but if we want Arctic Monkeys to achieve legendary status, we've got to let them go.
This means accepting that we might not like their music all the time.
Some of us will go with them on the journey and some of us will get off at this stop, but isn't it more exciting than just knowing what to expect?
Just like our 20s, we still have the music and the memories to look back on, but we largely accept our lives aren't the same.
Growing up is hard to do, but we've all got to do it. So why not just let Alex Turner, Matt Helders Jamie Cook and Nick O'Malley get on with it?