Saltburn review: Brideshead meets Skinsin this dark and witty tale of privilege and perversion
16 November 2023, 16:16 | Updated: 19 November 2023, 18:43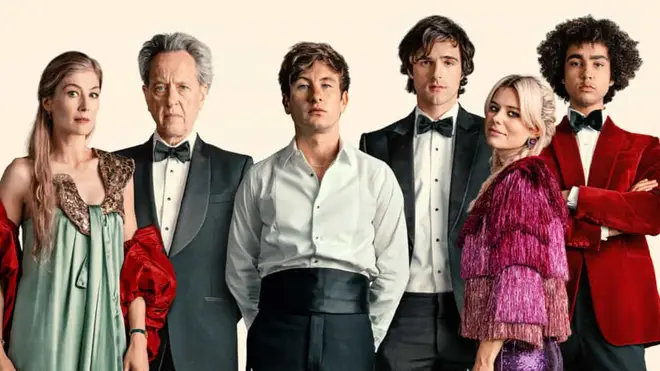 The latest project to come from the mind of Emerald Fennell is released this week. Find out everything you need to know about the film here.
Saltburn has been unleashed this week and it's already creating quite the buzz.
Directed and written by Academy Award-winning Emerald Fennell, the stylish and intriguing new film - starring Jacob Elordi and Barry Keoghan - follows friends from different walks of life who meet at Oxford University.
Find out more about the quirky thriller, which is sure to ruffle a few feathers, including when its released, what it's about, what we thought of it and who joins them in the cast below.
When is Saltburn released?
Saltburn is released in UK cinemas on Friday 17th November.
Who stars in Saltburn?
Jacob Elordi stars as Felix Catton and Barry Keoghan stars as his new friend Oliver Quick who he meets at Oxford University. They're supported by Alison Oliver, who plays Felix's sister Venetia Catton, Archie Madekwe, who stars as their cousin Farleigh Start, Rosumund Pike, who stars as matriarch Elspeth Catton, Richard E. Grant, who stars as Felix's father Sir James Catton and a guest appearance from Carey Mulligan who plays 'Poor Dear Pamela'.
Is there a Saltburn trailer?
Watch the deliciously intriguing official trailer for Saltburn here: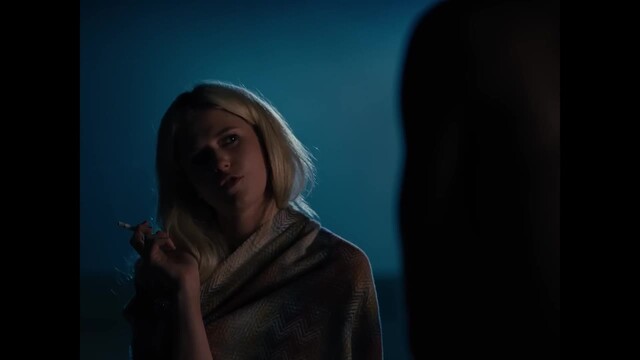 Watch the trailer for Saltburn
What is Saltburn about?
"Academy Award winning filmmaker Emerald Fennell (Promising Young Woman) brings us a beautifully wicked tale of privilege and desire.
"Struggling to find his place at Oxford University, student Oliver Quick (Barry Keoghan) finds himself drawn into the world of the charming and aristocratic Felix Catton (Jacob Elordi), who invites him to Saltburn, his eccentric family's sprawling estate, for a summer never to be forgotten."
Our Saltburn review:
Saltburn is a witty and subversive tale of class, eduction and down right perversion.
Emerald Fennell's script is clever, funny and painfully accurate at points and she draws upon a talented cast of actors to bring her world of passion and privilege to life.
Jacob Elordi is scarily convincing as the plummy-voiced, blue-blooded Felix Catton and his mother Elspeth, played by Rosamund Pike, provides some of the most belly laughs of the film. Her husband, played by Richard E. Grant, although arguably underused, is a delight to watch and provides much light to the shade of the twisted horror.
Barry Keoghan's take on Oliver is perhaps one of the most simultaneously unnerving and seductive characters we've encountered for quite some time and he pulls off some of the most shocking moments of the film without so much as breaking a sweat.
If you're looking for realism, than perhaps Saltburn isn't for you, but if a you're willing to suspend your disbelief for a touch of decadence, a handful of gratuitous sex scenes, some chuckles and a touch of social commentary inbetween, then it's a hard (ahem) recommend.
4/5
What's the Saltburn age rating?
Saltburn is rated R or 15 in the UK for strong sexual content, graphic nudity, drug use, some disturbing violent content and language throughout.