WATCH: Razorlight playing Golden Touch will remind you of your 00s sweetheart
17 November 2018, 18:00 | Updated: 16 January 2019, 11:21
Johnny Borrell and co performed the hit from their 2004 debut album as part of a special Radio X session.
Razorlight celebrated their return and the release of Olympus Sleeping - their first album in 10 years - with an extra special Radio X session.
As well as giving us epic performances of the album's title track and their brand indie earworm Carry Yourself, Johnny Borrell and co took a trip down memory lane by playing some of their biggest and much-loved hits.
If there was ever a riff capable of transporting us back to the noughties in mere seconds, it belongs to Golden Touch.
Watch their performance of the hit 2004 single, and prepare to feel very misty-eyed, in our video above.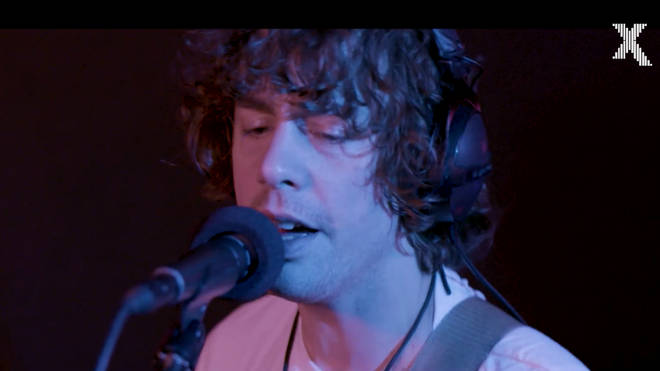 Not stopping there, the outfit went on to play Up All Night album track favourite, In the City, with Borrell offering up stirring vocals of the the atmospheric Patti Smith and Doors-esque song.
Watch it here:
Proving just how back on form they are, the indie rockers treated us to an energetic performance of Carry Yourself- a single which wouldn't have felt out of place on their debut album and its eponymous follow-up.
Watch them play the single here:
Title track Olympus Sleeping doesn't disappoint either, taking us straight back to the indie dancefloor with lyrics like: "Well my god loves your god," and "you never should have gone back home".
Watch Razorlight's full Radio X session below: