Glastonbury 2020 dates, registration info, ticket sales and line-up rumours
25 October 2019, 13:14 | Updated: 25 October 2019, 13:16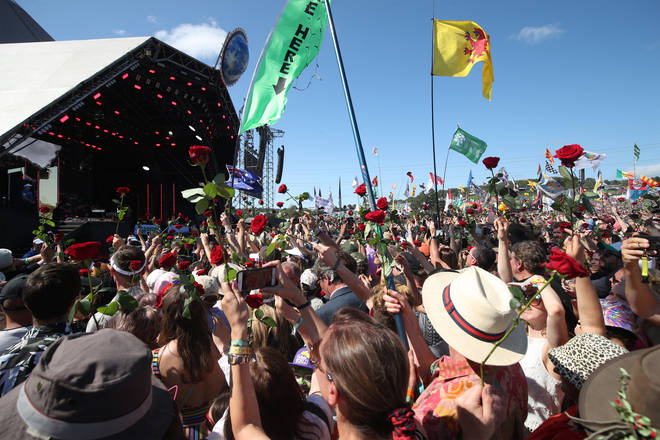 Find out everything you need to know about the festival including how to register and when you can buy tickets.
Glastonbury 2019 - which saw Stormzy, The Killers and The Cure headline - was the festival's biggest year yet.
And now rumours are already swirling around about who will headline the festival's 50th anniversary.
With 2020 set to be a big year with even bigger surprises in store, organisers have already revealed details of how fans can get tickets for next year's Glastonbury festival.
Find out everything we know about the Glasto 2020 so far including the dates it's taking place, how to register, when tickets go on sale and who's expected to perform.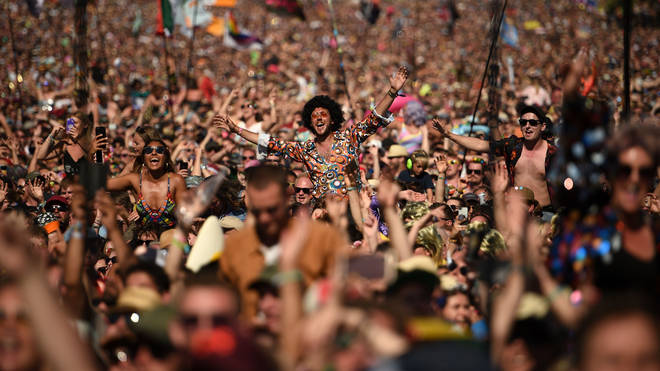 When does Glastonbury Festival 2020 take place?
According to their official website, Glastonbury 2020 will take place from 24-28 June 2020.
How do you register for Glastonbury tickets?
Registrations after the general sale tickets sold out on Sunday 6 October and will be open again on 1 November 2019.
Once that happens you can register here Register here
When do Glastonbury 2020 tickets go on sale?
Local residents have the opportunity to buy tickets on Sunday 27 October from 9am.
Find out more about the local sale here
Music fans will now have two more opportunities to buy tickets during the April resale.
The dates of the resale are Thursday 16th April 2020 for coach tickets followed by Sunday 19th April 2020 for general sale tickets.
Is there any other way to get tickets?
The festival have also announced a special ballot this year, where there will be the chance to by one of 50 pairs of tickets, which have been held back especially for the 50th anniversary.
We should have more information on this in the coming days.
Tickets for Glastonbury 2020 have now Sold Out. Thank you to everyone who bought one, and sorry to those who missed out. There will be a ticket resale in April - plus we'll be announcing details of a special ballot for the sale of 50 pairs of tickets in the coming days.

— Glastonbury Festival (@GlastoFest) October 6, 2019
How much do Glastonbury tickets cost?
According to the organisers' official site, tickets for Glastonbury 2020 will cost £265 plus booking fee. A £50 deposit per person (plus coach fare if you're booking a coach package) needs to be paid in October. The balance is payable in the first week of April 2020.
READ MORE: Are these the best Glastonbury headliners ever?
Who's rumoured to play Glastonbury Festival 2020?
Diana Ross has become the first artist to be confirmed for Glastonbury 2020.
The Motown legend and Supremes singer will play the coveted Sunday Legends slot on the Pyramid Stage, following in the footsteps of the likes of Barry Gibb, Dolly Parton, Lionel Richie and Kylie Minogue.
So far there are a few legends in the frame to play the festival.
One act we might expect to see headline is Beatles legend Paul McCartney, who Michael Eavis may have let slip had been booked for the festival.
It appears that more artists have been ruled out of the festival as Led Zeppelin, Fleetwood Mac and Elton John all appear to have been taken out of the running for 2020.
On top of that, Queen's Brian May has just explained why the legendary rocker's WON'T be playing Worthy farm.
READ MORE: See Radio X's full list of Glastonbury 2020 line-up rumours here
Take our Glastonbury quiz: