WATCH: Blossoms Drop Back To The Future-Themed Video
19 August 2018, 08:00 | Updated: 20 August 2018, 16:12
The clip for How Long Will This Last? sees the band head back to High School in the classic DeLorean car…
Blossoms have released the video to their new single, How Long Will This Last? And it's a full-on tribute to the classic 1980s movie Back To The Future.
The clip for their 2017 single Honey Sweet saw the lads cycling around their hometown of Stockport, with the video climaxing with a reveal of the legendary time-travelling DeLorean car. The band say: ""We felt that we had left Honey Sweet on a little bit of a cliff-hanger, so decided it was only right to follow on from that with this video. We piled into our old high school, along with some of our old teachers and even got some of the current drama pupils involved! I think we just needed another excuse to hire a De Lorean really".
Now, in the new video, Blossoms head back to their high school - the actual Stockport High School they attended back in the day - for an impeccable re-creation of the Enchantment Under The Sea dance, which was the scene of Marty McFly's greatest moment.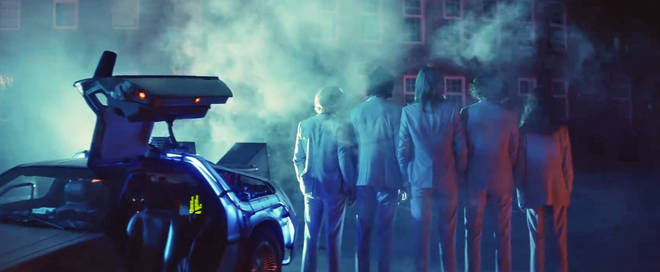 Things then start to get seriously weird - watch the video to find out.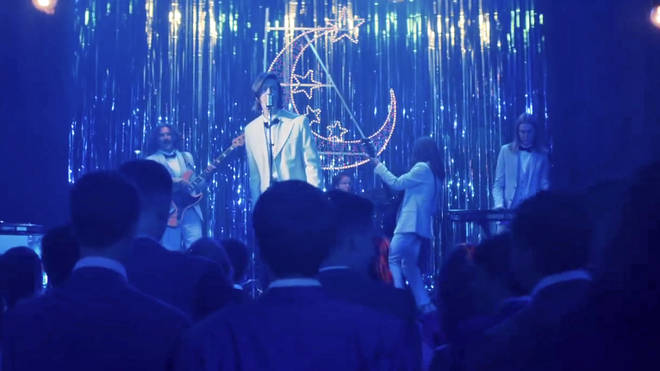 Blossoms recently announced details of a UK tour for December:
BLOSSOMS 2018 UK TOUR DATES
Monday 3 December - O2 Academy 1, Glasgow
Tuesday 4 December - O2 Academy 1, Sheffield
Wednesday 5 December - Rock City, Nottingham
Friday 7 December - O2 Academy 1, Birmingham
Saturday 8 December - Victoria Warehouse, Manchester
Sunday 9 December - Victoria Warehouse, Manchester
Tuesday 11 December - O2 Guildhall, Southampton
Wednesday 12 December - O2 Academy 1, Bristol
Thursday 13 December - O2 Brixton Academy, London
See https://www.blossomsband.co.uk/tour/ for full information and ticket links.