Why Green Day's American Idiot is still so relevant today
21 September 2023, 13:03
Green Day - American Idiot [OFFICIAL VIDEO]
The US band's politically-charged concept album still packs a punch over a decade later.
Green Day's American Idiot album is 19 years old this week.
The concept album, which was released on 21st September 2004, follows the story of Jesus of Suburbia - a lower-middle class American antihero.
From it came its title track - a hugely politically charged-single which has firmly embedded itself into every important list of protest songs.
Nearly two deacdes after its release, American Idiot is still as important today as it ever was, but why was the anthem originally written? Find out about the origins of the single here.
READ MORE: Are these the best protest songs?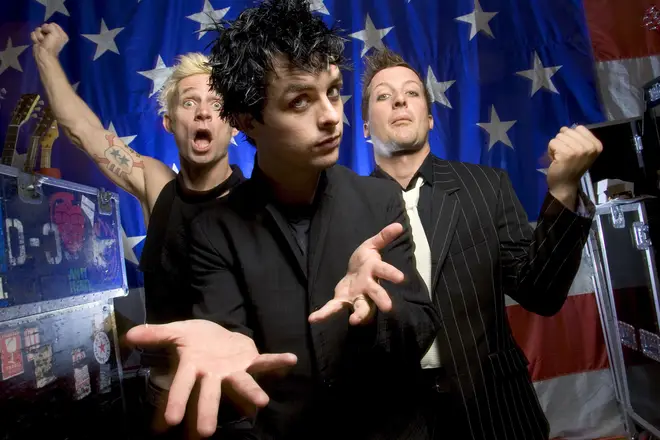 The song American Idiot was released in August 2004 from the album of the same name, peaking at No.3 on the UK Singles Chart.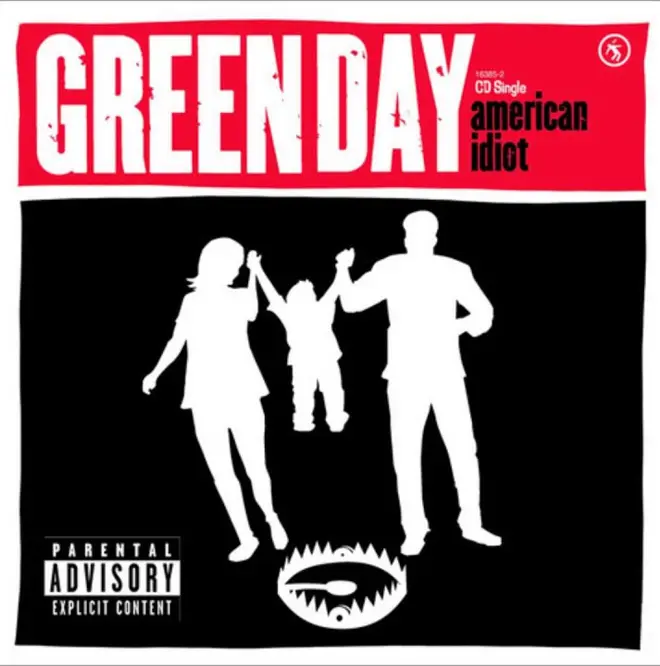 One of two explicitly political songs on the record (the other being their 2005 single Holiday) American Idiot deals with themes of fear and xenophobia and accuses the mass media of using propaganda to stir up paranoia and hysteria.
See some of its lyrics here:
The track was written under the presidency of George W. Bush, who led America into the Iraq War following the 9/11 terrorist attack.
Frontman Billie Joe Armstrong is believed to have found a distaste for cable TV's coverage of the war, and has been quoted as saying: "They had all these Geraldo-like journalists in the tanks with the soldiers, getting the play-by-play."
Despite the song taking place during Bush's reign, Armstrong says it wasn't just about the 43rd President, telling The Spin: "I would never think of American Idiot as being about the Bush administration specifically.
"It's about the confusion of where we're at right now."
"The world's in a confused state," bassist Mike Dirnt agreed. "I'm pissed off, and I'm angry, and I feel like I'm not fully represented."
QUIZ: Do you know the lyrics to Green Day's Basketcase?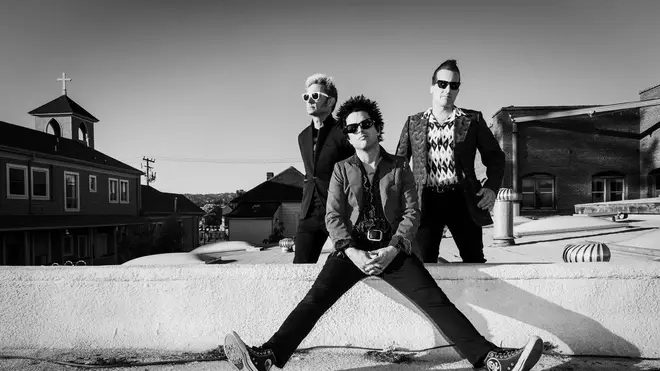 With the band themselves revealing the song was written out of anger about not being represented by the world's leaders, it's not hard to see why American Idiot has become relevant once again.
In 2016, Billie Joe Armstrong was just as angry about the political situation in his country and was particularly vocal about Donald Trump being elected into the White House.
The trio visited the Radio X studio the day after US Election result, where Armstrong gave his reaction.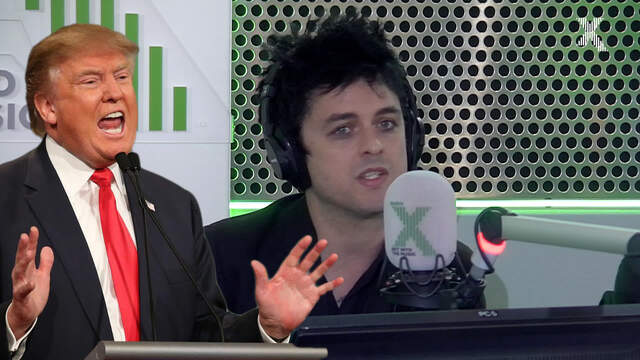 Billy Joe Armstrong woke up 'choking' to the news of Donald Trump...
Speaking to Chris Moyles, the Good Riddance singer revealed: "I went to bed and everyone kinda thought the correct side was going to win.
"Then at 6am I wake up choking - like this is kinda gross, like when you inhale spit [...] I'm thinking 'Oh my god why am I coughing?'
"And of course the first thing I do is think 'I'll check and see what happened'. So I go to my phone and I look and I have 50 messages. And I was like 'This is not good'. 'Cause usually I get four every day."
He added: "All my friends and family are freaked out because they just elected a fascist into the White House for the first time in American history."
If you needed any more proof on where Green Day lie on the businessman and celebrity-turned-politician, the band then released the visuals for their Troubled Times video in January 2017, which saw clips of Donald Trump interspersed between images of violence and inequality.
Watch its official video here:
Green Day - Troubled Times (Official Music Video)
While Troubled Times acts as an American Idiot for Gen Z, American Idiot still speaks to audiences of all ages today.
In 2020, Armstrong was still calling upon the famous song to drive his message home. At the start of September, he shared a lengthy post backing Joe Biden for President.
Invoking another American Idiot single Wake Me Up When September Ends and sharing a clip of American Idiot, he wrote: "It's September 1st 2020 and I am WIDE AWAKE IN AMERICA. This has been the most unprecedented year of our lives.
A pandemic. Racial uprising. As the song goes "wake me up when September ends. I plead to everyone to WAKE UP AND REGISTER TO VOTE."
QUIZ: Do you know the lyrics to Wake Me Up When September Ends?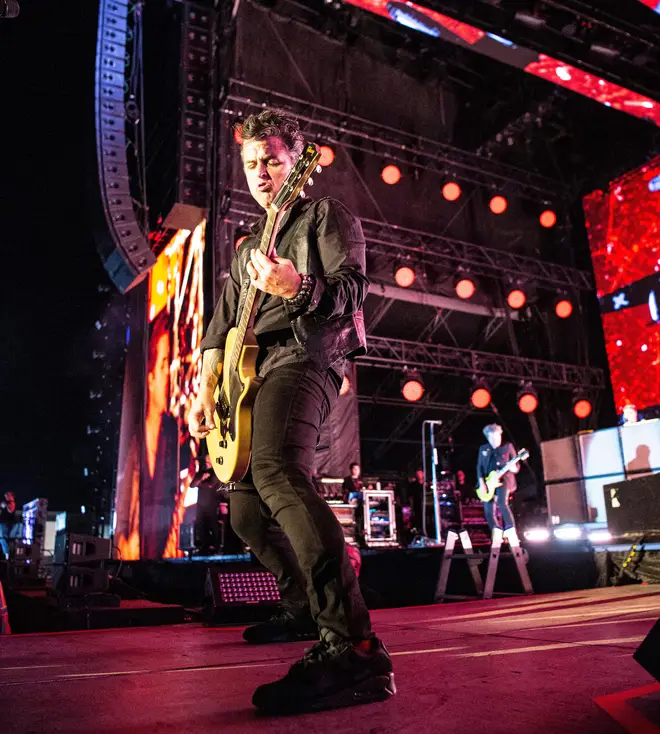 The musician added: "Our democracy is at stake. Our earth is at stake. We need health care for all. We need justice. We need peace. We need police reform.
"This is a call to arms for the soul of America! Our lives depend on this election!! Grab a group of friends and register! Grab a group of friends and vote! Tell EVERYONE!"
The message seemed to work - Biden was elected the 46th President of the United States of America on 3rd November 2020, but the more things change, the more they stay the same. As 2021 rolled on, Biden received criticism over US troops being withdrawn from Afghanistan and Green Day embarked on the Hella Mega Tour with Weezer and Fall Out Boy.
Only time will tell as to whether American idiot will ride again as a political rallying cry.
Watch this space.
READ MORE: Why are Green Day called Green Day?