Napoleon: release date, cast, review and more
17 November 2023, 20:32 | Updated: 17 November 2023, 20:51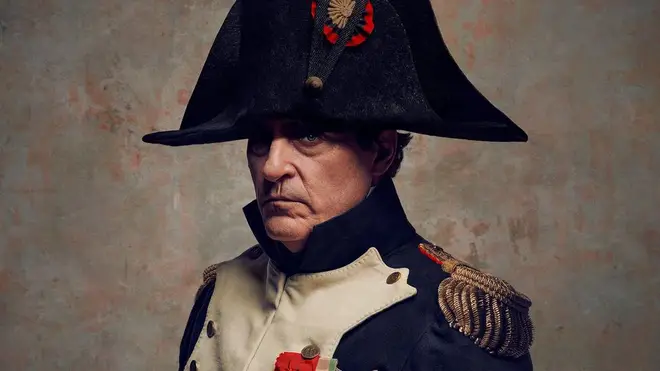 The historical epic about the famous French Emperor, starring Joaquin Phoenix, is set for release this month. Here's everything you need to know.
Napoleon is set for release this month and it's sure to make an impact.
Directed by Ridley Scott and written by David Scarpa, the historical epic is set to chart the rise and fall of the iconic French Emperor Napoleon Bonaparte-played by the Academy Award-winning Joaquin Phoenix.
The 2 hour and 38 minute-long epic, - shot in 70mm - film for is sure to be a dazzling spectacle at IMAX cinemas, but does it stand up when it comes to storytelling?
Find out everything you need to know about Napoleon and whether it's worth a watch on the big screen.
When is Napoleon released?
Napoleon is released in cinemas from 22nd November 2023.
Who stars in Napoleon?
Joining Joaquin Phoenix in Napoleon is Vanessa Kirby as Josephine Bonaparte, Tahar Rahim as Paul Barras, Ben Miles as Caulaincourt, Mark Bonnar as Junot, Riana Duce as Lucille, Edouard Philipponnat as Tsar Alexander, Paul Rhys as Talleyrand and Rupert Everett as the Duke of Wellington.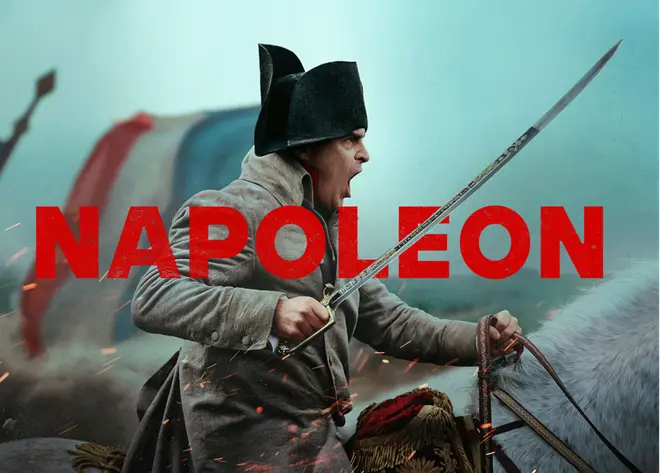 Is there a Napoleon trailer?
Watch the intense trailer for Ridley Scott's Napoleon here: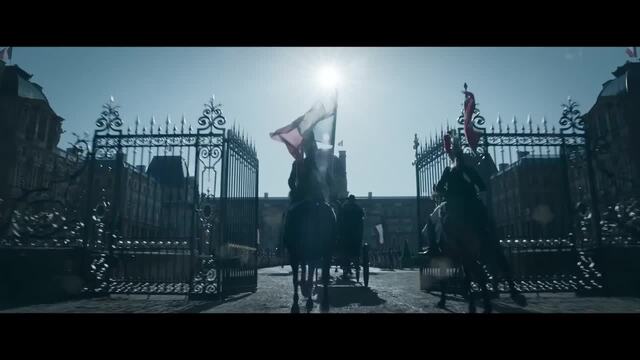 Watch the trailer for Napoleon
What is Napoleon about?
A press release reads: "Napoleon is a spectacle-filled action epic that details the checkered rise and fall of the iconic French Emperor Napoleon Bonaparte, played by Oscar®-winner Joaquin Phoenix.
"Against a stunning backdrop of large-scale filmmaking orchestrated by legendary director Ridley Scott, the film captures Bonaparte's relentless journey to power through the prism of his addictive, volatile relationship with his one true love, Josephine, showcasing his visionary military and political tactics against some of the most dynamic practical battle sequences ever filmed."
Our Napoleon review:
When faced with a feature film on Napoleon Bonaparte, it's easy to ask: 'Why?' After all, do we need another epic on a historical figure? Well, Ridley Scott quickly silences any critics with his visual spectacle-the intricate details of which come to life on IMAX screens.
Set amid the events of the French Revolution, the film starts as it means to go on- with the rather gruesome beheading of Marie Antoinette. However, it soon becomes clear that it's one of the more tamer moments of the film, which depicts visceral and bloody scenes of war throughout (an early scene involving a horse and a cannonball particularly sticks in one's mind). Human and animal suffering aside, Napoleon manages to provide us with some light-hearted moments and for the most part screenwriter David Scarpa avoids any short gags (which is just as well, because as it turns out Napoleon wasn't actually very short) in favour of wry and pithy humour.
What becomes clear is that there's much more to the French military commander turned Emperor turned disgraced exile... although we're never quite sure what. Despite watching a film about his life for 160 minutes, Napoleon still remains a distant figure; sometimes strange, sometimes difficult, sometimes childlike and sometimes awkwardly deadpan with a touch of charm- all of which Joaquin Phoenix manages to convey within his restrained portrayal.
However, for all the strategising and cannon-ography (and there is plenty of it), Ridley Scott's Napoleon is actually somewhat of a love story. The protagonist's unwavering and at times confusing sense of devotion to his first wife Josephine remains a thread throughout the film, taking us through each battle via letters narrated by the actor up until Napoleon's famous dying breath.
While the storytelling in Napoleon may not blow everyone away, it certainly has enough meat on its bones to keep you entertained, while providing enough spectacle to live up to a modern historical epic.
Packed with shocking battle scenes, opulent interiors and stunning landscapes, Napoleon provides a visual feast for even the hardened critic's eyes… even if it does force them to look away from time to time.
4/5
What's Napoleon's age rating?
Napoleon is rated R or 15 in the UK for strong violence, sexual content, some language and grisly images of war.
Napoleon is released in cinemas on 22nd November 2024.