Nothing But Thieves named Radio X Record Of The Year 2020 winners
1 January 2021, 04:00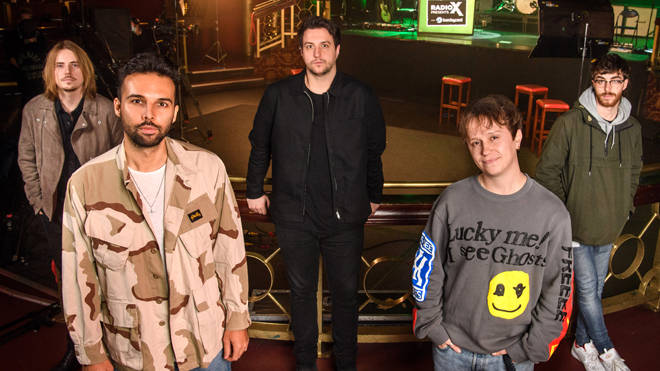 The Southend rockers have triumphed in our poll to find your favourite Radio X Record Of The Week from 2020.
Radio X listeners have named Impossible by Nothing But Thieves as the Record Of The Year 2020.
The Southend band released the track in September of this year, as a preview of their third studio album, Moral Panic, which followed in October. It was by far and away the most popular song with Radio X listeners in our poll.
Frontman Conor Mason was given the news by Radio X's Dan Gasser and the singer replied: "We've listened to you guys throughout our career and you've played us non-stop so thank you for that!"
Speaking about the writing of Impossible, Mason recalled: "In a way we'd written a lot of thematically-dense stuff and I remember thinking it'd be great to have a simpler song with a big chorus, a melody that was easy to sing back."
Impossible was one of the songs played at Radio X Presents Nothing But Thieves with Barclaycard in November, which saw the group perform a live show at London's Clapham Grand. Despite the lack of an audience due to lockdown restrictions, it was one of our highlights of 2020.
Conor also outlined Nothing But Thieves plans for 2021: "Keep creative, keep writing and figure out what we want to do next!"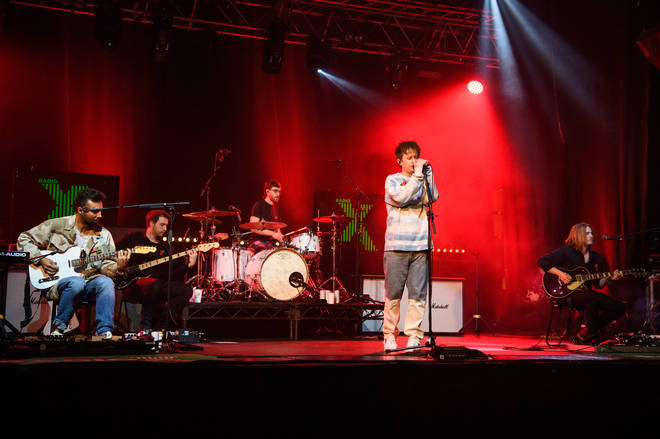 To celebrate the great music that's been produced in the past 12 months, Radio X gave YOU the opportunity to vote for the best song of the year.
We put together a list of every Radio X Record Of The Week played on air between January and December and you chose your favourite. Thousands of you have voted in the past week, and we've put together a list of the Top 10 most voted-for tracks below.
So here is the Radio X Record Of The Year 2020!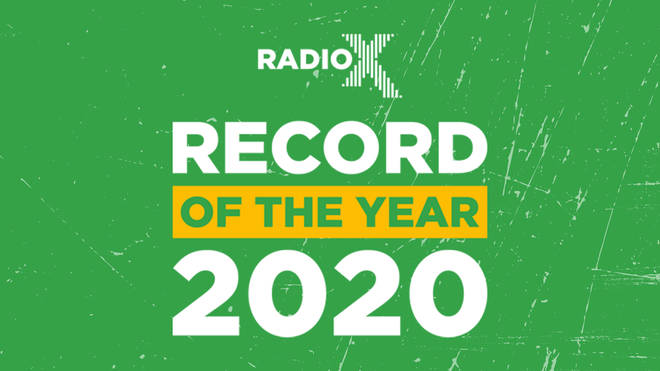 Gerry Cinnamon - Ghost

Britain's best kept secret consistently delivers, armed with nothing more than an acoustic guitar. This is taken from the 'definitive' version of his number 1 album The Bonny – one of the best-selling albums of 2020.

Sea Girls – All I Want To Hear You Say

Classic indie rock done right. Sea Girls have got "festival break-through act" written all over them. This is taken from their their debut album Open Up Your Head.

Stereophonics - Don't Let The Devil Take Another Day

The 'Phonics continue to make perfect rock songs and this is no exception. It's now the title track to the reflective Kelly Jones documentary.

Biffy Clyro – Space

The latest epic Biffy ballad taken from the Scottish trio's eighth album, A Celebration Of Endings. The moving lyrics of Space have an added poignancy following the trauma that 2020 has dealt out.

Nothing But Thieves – Is Everybody Going Crazy?

This anthemic track from the British quintet lies somewhere between Muse, Radiohead, and Fleetwood Mac. And that's not a bad place to be. It's taken from their third album, Moral Panic, released in October.

Declan McKenna – The Key To Life On Earth

This song displays both sides of up and coming British star McKenna; thought-provoking lyrics with unforgettable pop melodies. Taken from his second album Zeros, released in September.

Courteeners – Hanging Off Your Cloud

An immediate fan favourite, this track from the Manchester band's sixth album, More. Again. Forever, was designed to be sung back by adoring fans - and we will, once gigs are back in the calendar.

Royal Blood – Trouble's Coming

2020 saw the long awaited return of Mike Kerr and Ben Thatcher with the disco-inspired Trouble's Coming. It's from their forthcoming third album, which is set for release in the spring.

Nothing But Thieves – Real Love Song

A song so heart-breaking that you won't be able to get it out of your head. Proof that NBT are one of 2020's biggest acts. They'll be touring the UK in 2021.

Nothing But Thieves - Impossible

Ballads don't get much more anthemic than Impossible, the track that silenced critics of the Southend band. The five-piece - fronted by Conor Mason - played Radio X's only live show of 2020 in November... without an audience.