Blink 182's Travis Barker credits "power of love" for helping him fly again
30 October 2023, 15:25 | Updated: 14 November 2023, 11:20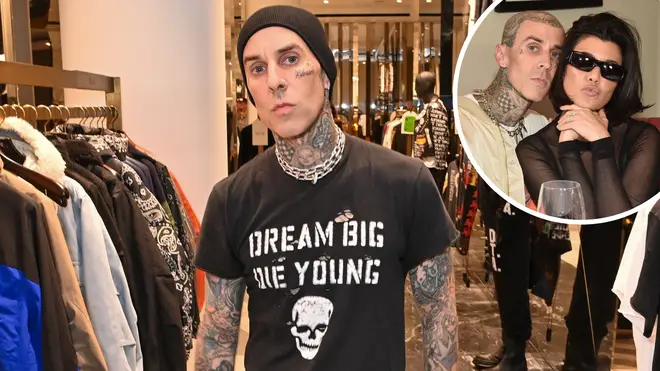 The Blink 182 drummer has gushed about his wife Kourtney Kardashian and how she helped him get over his fear of flying following a fatal helicopter crash.
Travis Barker says his "love" four Kourtney Kardashian allowed him to travel by plane again.
The Blink-182 drummer refused to fly again after being involved in a crash in 2008 which killed four people but in August 2021, he flew to Cabo San Lucas with now-wife Kourtney Kardashian and he has praised the Poosh founder for "healing" himself and his family.
"I think the power of love really helped me," he told the Los Angeles Times. "Kourt made it so I fly, my kids fly now. She healed us."
Despite the fact he now flies, he still finds it incredibly stressful and traumatic, but breaks through that feeling because hedoesn't want it to control him.
"It takes a little piece of my life every time I fly," admits the rocker. "The amount of stress and anxiety it causes is just unbearable.
"It brings up all this old trauma, and sometimes I'm like, 'Is this worth it?' But I don't like anything having a hold on me, either — I don't like being afraid, and I don't like having things from my past control my future."
Last month saw Travis Barker pay tribute to the friends he lost as a result of the fatal plane crash, which claimed the lives of his assistant, Chris Baker, security guard Charles "Che" Still along with both pilots on board.
His friend Adam 'DJ AM' Goldstein survived the crash, but died one year later due to an overdose.
Taking to Instagram in September, the All The Small Things rocker wrote: "Rest In Peace
"Lil Chris,
"Che D
"DJAM"
He added: "Gone but never forgotten".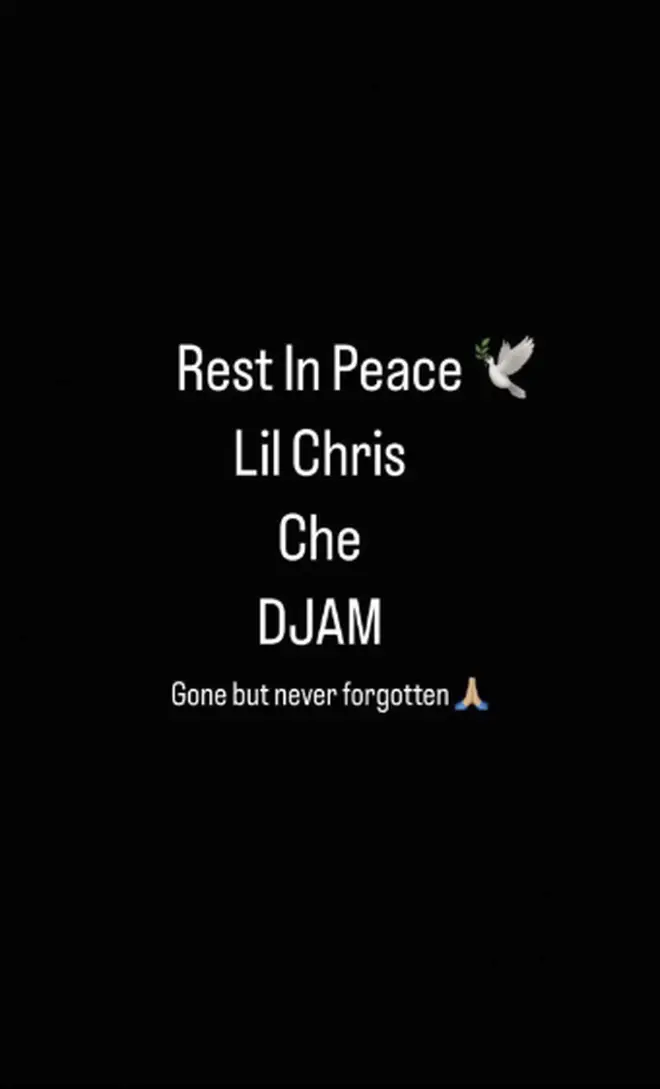 Travis didn't get back on a plane until 2021, with TMZ documenting the All The Small Things rocker has boarding a flight for the first time, taking a trip to Cabo in Mexico.
Just ahead of the photos being shared, Barker hinted that he was thinking of making the huge step when he took to Twitter back in June, writing: "I might fly again".
I might fly again ✈️

— Travis Barker (@travisbarker) June 25, 2021
Barker's milestone enabled Blink 182 to embark on a world tour, which saw them come to the UK as part of their classic line-up this year and play dates, which included two nights at The O2, London.
Watch them perform their One More Time single on their second night at The O2 below: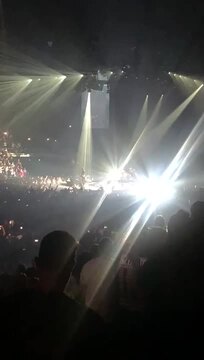 Blink 182 perform One More Time at The O2, London
The band have also shared the plans to make good on their postponed shows earlier this year, playing Belfast SSE Arena on 26th August, Dublin's Royal Hospital Kilmainham on 27th August and the SSE OVO Hydro on 29th and 30th August 2024.
Fans who had tickets for the previous dates will be able to attend the new shows and any remaining tickets are on sale on Ticketmaster now.