Musical Magna Cartas: momentous signings in rock
15 June 2016, 06:00 | Updated: 15 June 2016, 10:32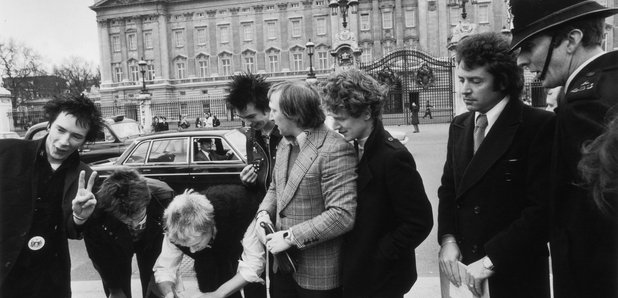 On 15 June 1215, the Magna Carta was signed, a landmark moment in the history of Britain. Rock music has had a fair few famous contract signings, too...
Joy Division
The band memorably DIDN'T sign a contract with Factory Records, but instead legend has it that boss Tony Wilson wrote an agreement in his own blood saying that the bands owned EVERYTHING. The moment was immortalised in the film 24 Hour Party People.
Oasis
The band famously signed to Alan McGee's Creation label after a show at King Tut's Wah Wah Hut in Glasgow in May 1993. They remained with the label until the label folded in 1999. The Gallaghers then set up their own imprint, called Big Brother.
Nirvana
The grunge legends released their first single and album on Seattle's Sub Pop label… but made the big time when they signed to David Geffen's DGC Records, a major, in 1990.
Depeche Mode
The Basildon electro-poppers signed with Daniel Miller's Mute Records in 1980 after he saw them play a show in London. It was originally for a one-off single, Dreaming Of Me, but their relationship continued for the next 32 years. With the release of 2013's Delta Machine, the Mode signed to major label Columbia.
Sex Pistols
Malcolm McLaren got the band signed to EMI… who kicked them off soon after a foul-mouthed tV appearance. They then signed to A&M (in front of Buckingham Palace!) who kept them for just a week… before they realised they'd made a mistake booking such an uncouth group. The band finally signed with Richard Branson's Virgin Records, where they released their one and only album, Never Mind The Bollocks...