10 Songs That Make Us Hungry On World Food Day
16 October 2015, 15:47 | Updated: 16 October 2015, 16:12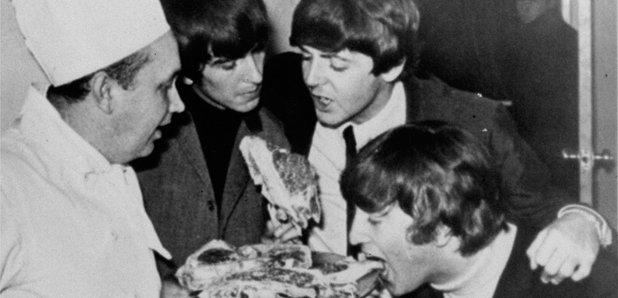 Celebrate World Food Day with our favourite culinary song titles.
It's World Food Day and to celebrate, we've been listening to tracks that tickle our tastebuds. Get some of the biggest culinary-based tunes from Blur, The Stranglers, Rolling Stones and more!
Nirvana - Big Cheese
Nirvana's Big Cheese was on the grunge band's debut Bleach album... but we really don't recommend consuming the latter.
Rolling Stones - Brown Sugar
Now, where would we be without a little bit of Brown Sugar in our lives? It's in your coffee, it's in your tea, and it's in just about every list of the biggest Rolling Stones songs ever.
Marcy Playground - Sex and Candy
Marcy Playground knew they were onto a winner when they came up with this title.
Weezer - Hash Pipe
OK, so this one might be a stretch, but the song does mention cheese.... and it technically encourages the munchies.
Editors - Sugar
This tasty treat comes courtesy of Editors' The Weight Of Your Love Album.
The Beatles - Strawberry Field's Forever
This Beatles single just missed the top spot in the UK charts, but it still remains up there in our hearts.
The Jesus and Mary Chain - Just Like Honey
When it comes to honey, there's so many tracks to choose from, but nothing's sweeter than this one.
The Stranglers - Peaches
So they may not be talking about those kind of peaches, but it's a type of food nonetheless.
Blur - Ice Cream Man
Those lucky enough to see the Britpop band play live this year might have even got a free treat off their on stage Ice Cream van.
Red Hot Chili Peppers - Suck My Kiss
Not only are this band named after food, but they've even given us instructions on how to eat them.