Liam Gallagher says Noel "refused" to join Definitely Maybe 30th anniversary tour
18 October 2023, 10:27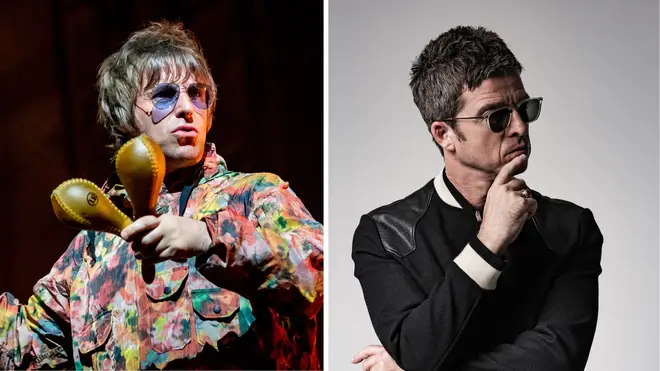 The former Oasis frontman told a fan that his estranged brother had already been asked to join in on the celebrations.
Liam Gallagher claims his brother Noel turned down the chance to be part of his Definitely Maybe 30th anniversary tour.
The former Oasis frontman confirmed his plans to embark on the special dates next year, which will see him play the band's debut album in full, plus B-sides from the era.
However, asked by a fan whether fans would be surprised on the tour by his estranged sibling and former bandmate, he replied: "He's been asked and he's refused".
He's been asked and he's refused

— Liam Gallagher (@liamgallagher) October 17, 2023
While its unclear wither Liam reached out to his brother himself, it appears he's hinting that he was at least approached about it.
Noel Gallagher dared his brother to call him earlier this year, though he believed he never actually would.
"Let's see what you've got to say," he said to Seattle station 98.9 KPNW, "You've made up all these imaginary ground rules over the years and told kids, 'It's happening. It's happening now. It's coming .It's definitely happening.' Blah blah blah. I dare him."
Then, looking directly into the camera to address his brother, Noel added: "I f***king dare you to call me. I dare you to call me. And you won't call me, because if you do call me and I go, 'Actually that's a good idea. Actually, that might work.'"
Meanwhile, Liam has been giving fans plenty of information as to what they can expect on the UK and Ireland dates, which will include three nights at The O2 in London and three nights in his hometown of Manchester at the Co-op Live.
The rocker has already started suggesting which B-sides he'll be performing from the era, telling fans that he will throw the likes of Fade Away and I Am The Walrus, which both featured on the B-side to Cigarettes & Alcohol, on the setlist.
I'll stick m on I am the walrus as well

— Liam Gallagher (@liamgallagher) October 16, 2023
Tickets for the gigs go on general sale this Friday 20th October from 9am BST, but individual venues have announced their own pre-sales on Wednesday 18th 2024.
There is no pre-sale for Cardiff or Sheffield.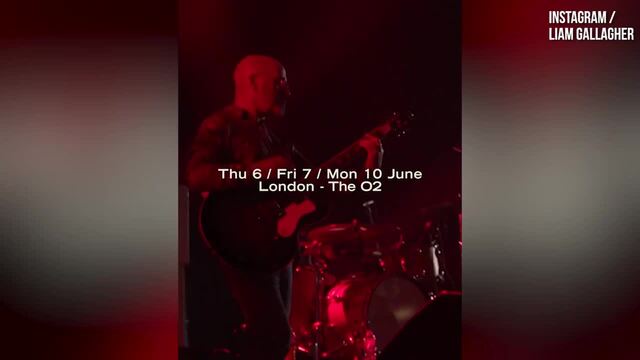 Liam Gallagher announces Definitely Maybe 30th anniversary tour dates
See Liam Gallagher's 2024 Definitely Maybe 30 Years UK & Ireland tour dates:
Saturday 1st June 2024: Sheffield Utilita Arena
Monday 3rd June 2024: Cardiff Utilita Arena
Thursday 6th June 2024: London The O2
Friday 7th June 2024: London The O2
Monday 10th June 2024: London The O2
Saturday 15th June 2024: Manchester Co-op Live
Sunday 16th June 2024: Manchester Co-op Live
Wednesday 19th June 2024: Glasgow OVO Hydro
Thursday 20th June 2024: Glasgow OVO Hydro
Sunday 23rd June 2024: Dublin 3Arena
Monday 24th June 2024: Dublin 3Arena
Thursday 27th June 2024: Manchester Co-op Live