This Is How Liam Gallagher Avoids A Hangover...
29 June 2018, 10:58 | Updated: 29 June 2018, 11:01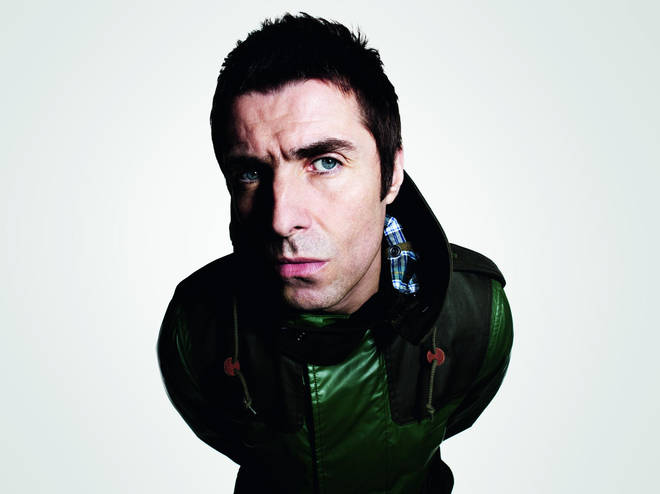 The former Oasis rocker has revealed the drink that prevents a sore head ahead of his Finsbury Park gig.
Liam Gallagher has revealed which drink allows him to avoid a hangover.
Thousands of fans of the former Oasis frontman will descend on north London for his headline gig at Finsbury Park this Friday (29 June).
With proceedings kicking off early doors and special guests from DMA's to Wolf Alice, it's sure to be a messy evening.
And while we know the Manchester man loves a post-match celebration (and maybe a little Twitter rant after) he's revealed why he won't be waking up with a sore head.
After a recent a recent Twitter rant when a fan joked he'd have a "headache," the next day, the Wall Of Glass singer simply responded: "Nah don't get hangovers with gin n berocas".
Watch Liam Gallagher sing Wall Of Glass on the Radio X rooftop:
Liam's gin and berrocca revelation came after he seemed to take a swipe at the late Freddie Mercury.
Responding to a tweet which, according to the Daily Star, read: "Freddie Mercury - Bohemian Rhapsody. Liam Gallagher - Songbird," the rocker replied: "Fuck him the goofy cunt."
He then remained defiant about his comments, and defending the use of the c-word.
Find out why Liam tweeted Noel on his 50th birthday:
Meanwhile, a demographic data tool has determinded the differences between Liam and Noel Gallagher fans.
YouGov Profiles - which allows you search for any brand, person or thing and connect them to their customers and fan base via YouGov polls - has found that Liam fans are on average males between 18-24, while Noel fans are defined as males between 40-45.
Ouch.