The Kooks React To Arctic Monkeys' New Album
30 May 2018, 20:20 | Updated: 1 June 2018, 12:46
The Be Who You Are outfit told Radio X's Gordon Smart what they think of the band's Tranquility Base Hotel & Casino LP.
The Kooks think Arctic Monkeys' new album is "really interesting" and sounds "great".
Asked about the band's No.1 Tranquility Base Hotel & Casino album, frontman Luke Pritchard told Radio X: "It's interesting. It's just going to take a minute. I was just listening to it and I thought the music sounded great. I've had one pass on it and I think it's really interesting."
The Be Who You Are singer added: "It feels like it's something that's obviously an artistic expression that he (Alex Turner) wants to give. I think it's great when people do it without thinking too hard about what other people think".
"It feels pretty playful, doesn't it?" added guitarist Hugh Harris.
The Sheffield band came up during an interview with Gordon Smart where the Brighton-formed rockers were asked how they approach playing some of their oldest tracks.
Talking about their live session for Radio X and their rendition of their Naive hit, Prichard revealed how at the beginning he "did a slightly sort of low Alex-Turner style vocal."
Watch them perform the 2006 track for Radio X in our video: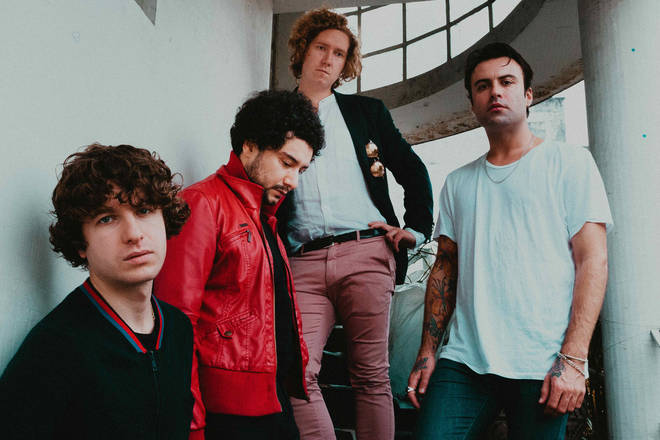 The Kooks aren't the only artists to comment on Arctic Monkeys' sixth studio album.
Asked about the record, Biffy Clyro's Simon Neil told Chris Moyles: "I think you've got to scratch the itch."
"They'd be doing themselves a disservice if they made a record that they thought the fans would like," explained the Howl singer.
Watch our video below:
The Mountains singer added: "It's funny to see how angry people get, like: 'Where's the guitars? And what's this weird piano music?'
"You either like the band, you trust them, you've followed them this long, you know have a bit of faith in people".
But when Moyles said he'd be disappointed if the next Biffy album didn't have an out of character slow ballad, the frontman joked: "You won't like our new Ska vibes then.
"If you're into the Arctics you're really drawn to Alex Turner's lyrics and things, and I think he's really excelled himself in that manner.
"The Scottish singer added: "Some people spend their entire career making the same record because they don't want to risk anyone disliking their band, and that is the opposite of being creative and being inspired."
Noel Gallagher wasn't so positive, however, and suggested the album could have been more catchy.
Speaking to Gordon Smart ahead of his intimate Radio X gig at Watford Colosseum, the Oasis songsmith said: "Do you know what? I've just been listening to it in the car today on the way here... And I don't know what to make of it.
"When the Radio X DJ said the record might not be what you expect from the band, the Holy Mountain rocker quipped: "No, you'd expect a few choruses. [It] hasn't got any of them!"