Arcade Fire Confirm They're Working on New Material
16 February 2011, 12:42 | Updated: 28 August 2013, 17:26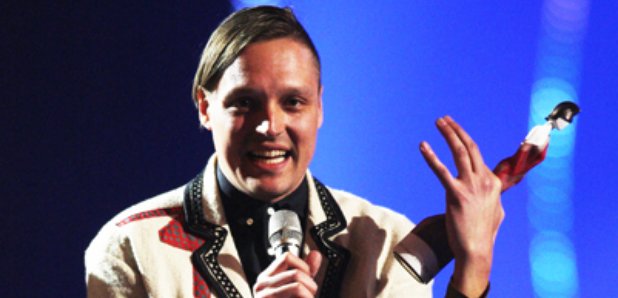 Arcade Fire picked up Best International Album and International Group at the massive ceremony at the O2 Arena.
Win Butler from the band spoke to Radio X straight afterwards.
He told Eoghan McDermott that they will be working on new material shortly:
"We're going to write for about a month, a month and a half and then we're going to play - we'll be back in Europe in the summer."
The European dates include the massive outdoor show with Mumford and Sons and The Vaccines at Hyde Park in June.
Prior to their Brits success the band picked up Album of the Year at the Grammys over the weekend.
Win says following the release of The Suburbs they seem to be winning over a lot of new fans:
"For us it's something that is really exciting, when younger kids get into the band because that's the time when we are most open and music can be so powerful and affective, it's definitely a very humbling thing."