VIDEO: Idris Elba Plays James Bond Theme During DJ Set
20 August 2018, 13:38 | Updated: 20 August 2018, 13:48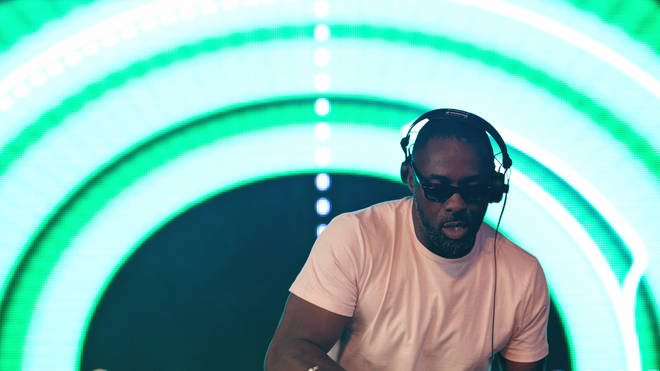 The actor, director and DJ has played with the rumours that he's set to become the next James Bond once again.
Idris Elba has hit the headlines once again for teasing fans over THOSE James Bond rumours.
The Luther actor played a stomping DJ set at Elrow Town Festival at London's Olympic Park on Sunday (19 August), but began his one hour slot with something which sounded VERY familiar... the James Bond theme tune.
Watch the very beginning of his set, which was streamed by DJ Mag, to hear his nod to the famous franchise here:
Elba has previously added fuel to the flames that he could be the next 007, taking to Twitter to adapt one of his most famous lines, writing: "my name's Elba, Idris Elba."

After sending fans into a frenzy, the Pacific Rim actor went on to quash the rumours by tweeting a picture of US hip-hop legends Public Enemy, followed by a tweet which quotes the title of their famous single: "Don't believe the HYPE..."
If Idris Elba was to take on the role, he would become the first black Bond in history.
However, speaking to The New York Times back in 2017, the actor has suggested he wouldn't want to get the role if he just got it purely because he was black.
Asked if he'd take up the role, the Yardie director responded: "I don't know, man.
"It's interesting that the James Bond thing continues to go. I think it's more about, we just want to have a black guy play James Bond rather than Idris Elba the actor play James Bond.
"That's the part that I'm like, 'Ugh, come on.'"
Meanwhile, Danny Boyle has been confirmed to direct Bond 25 which is set for next year and will see Daniel Craig make his fifth appearance.
Universal Pictures have won the international distribution rights to the 25th movie about the suave spy - who will be played by Craig for a fifth time - with Boyle set to direct the hotly-anticipated motion picture, which will drop in the UK first on 25 October 2019.
EON Productions' Michael G Wilson and Barbara Broccoli told Deadline: "We are delighted to announce that the exceptionally talented Danny Boyle will be directing Daniel Craig in his fifth outing as James Bond in the 25th instalment of the franchise.
"We will begin shooting Bond 25 at Pinewood Studios in December with our partners at MGM and thrilled that Universal will be our international distributor."
Production on the movie, which will land in the US on 8 November 2019, is due to begin on 3 December."Watch Daniel Craig confirm his return as bond to Stephen Colbert: