Glastonbury 2024 tickets: When is the resale?
19 November 2023, 18:18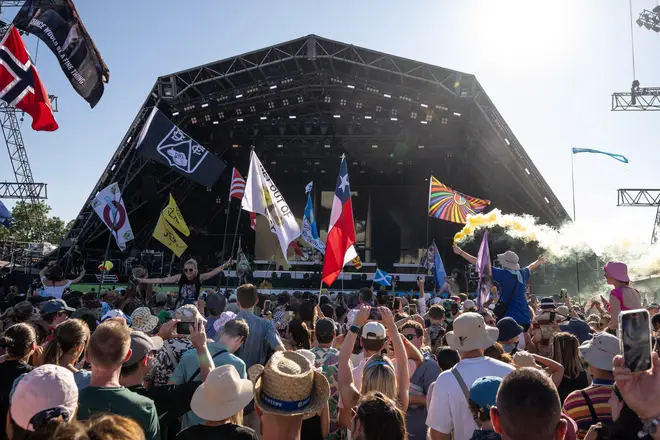 The Somerset festival has confirmed its ticket sale dates plus outlined costs for 2024. Find out everything you need to know about buying tickets to next year's festival.
Glastonbury ticket sales took place this week, giving festival- goers the first chance to get their hands on a coveted place at the festival for 2024.
The festival took place in 2023 with headliners Arctic Monkeys, Guns N'Roses and Elton John topping the Pyramid Stage and now speculation is rife about who could headline next year.
Find out everything you need to know about Glastonbury 2024 ticket sales, including the relevant dates and times, costs and more.
When do Glastonbury 2024 tickets go on sale?
Glastonbury tickets went on sale on Thursday 16th November and Sunday 19th November for coach and general admission tickets respectively. These tickets are now sold out. The next chance to buy tickets will be in during the resales, which usually take place in April.
Is there a Glastonbury resale?
Yes, once ticket holders are given the chance to forgo their Glastonbury tickets by not paying their balance in the Spring, a resale will take place. This generally happens in April of the same year.
How much is a ticket for Glastonbury 2024?
Glastonbury 2024 tickets will cost £355 + £5 booking fee, of which a £75 deposit (plus coach fare if booking a ticket + coach travel option) is payable when booking in November, with the full balance payable in the first week of April 2024
For the first time in years, the deposit amount has increased from £50- £75, so make sure you have enough funds to pay for your tickets.
Children aged 12 and under do not require tickets and do not need to register.
Tickets will be on sale exclusively at glastonbury.seetickets.com/content/extras
When is Glastonbury 2024?
Glastonbury organisers have confirmed that the festival will take place from Wednesday 26th - Sunday 30th June 2024.
Do I have to pay straight away?
The £75 deposit will be payable when booking in November.
Balances usually need to be paid by the first week of the following April before the resales take place.
If buying tickets in the April resales, the balance is usually due all at once.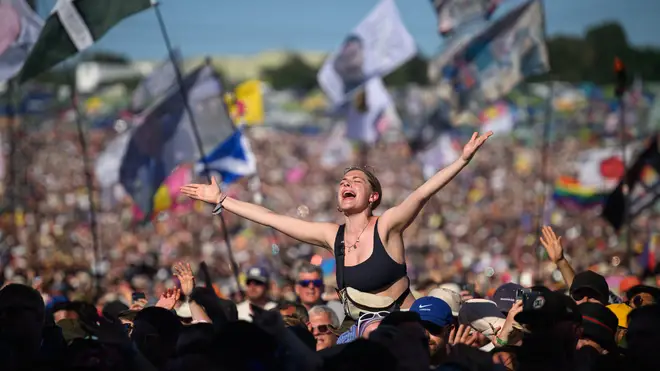 Do I have to register?*
If you have never attended Glastonbury Festival, or you haven't attended in many years, you will need to register here: Register for Glastonbury Festival
This is the only chance you'll have of being able to get a ticket as you need a unique ID number to purchase tickets for you and your friends.
If you've registered any time since the year 2020, the issued a warning to review this before the next ticket sale.
If you're not sure whether you're still registered to buy Glastonbury tickets, you can look up your details here.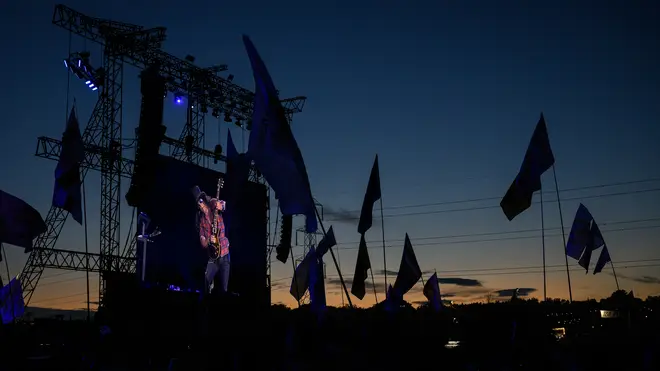 When does registration for Glastonbury 2024 open?
Registration usually reopens after ticket sales have taken place.
Anyone 12 and under when the gates open for Glasto 2024 does not need to register.
When does registration for Glastonbury 2024 close?
Glastonbury registration closed at 5pm on Monday, 13th November 2023.
Registration will re-open after the second ticket sale has ended. This will be for the ticket re-sales the following apring.
Where can I buy Glastonbury 2024 tickets?
The only official seller of Glastonbury festival tickets is See Tickets
Tickets will not be available via any other site or agency, so beware.
You can book up to 6 tickets per transaction by paying a deposit for each person.
You'll need the official registration number and postcode for each person you're buying tickets for.
And remember - being registered doesn't guarantee a ticket!
Will I get another chance to buy tickets?
Sure you will. When it comes to Glastonbury, it's always best to try and get tickets as early as you can.
However, if you fail miserably there's always a chance to get tickets in the late April resale.
Like the autumn sale, you'll have two separate dates to do this in, with one being the Thursday coach + tickets package, and the other being the scary Sunday general sale date.
If you wondering why there's such a huge gap between the general sale and resale dates, remember you can't buy extra tickets until people change their minds and get their refunds in the early 2024.